Paving the way for international human rights lawyers
The International Human Rights Fellowship Program offers a special opportunity for students to engage in concentrated study in the field of international human rights and perform international human rights work abroad. Students locate internships in international organizations abroad and engage in 10 weeks of legal work overseas under the supervision an attorney for a non-governmental or inter-governmental organization concerned with international human rights.
Fellows receive a stipend. In past years, Brooklyn Law School has also provided limited financial support to defray travel costs. Fellows are responsible for securing their own food and lodging and for arranging local transportation.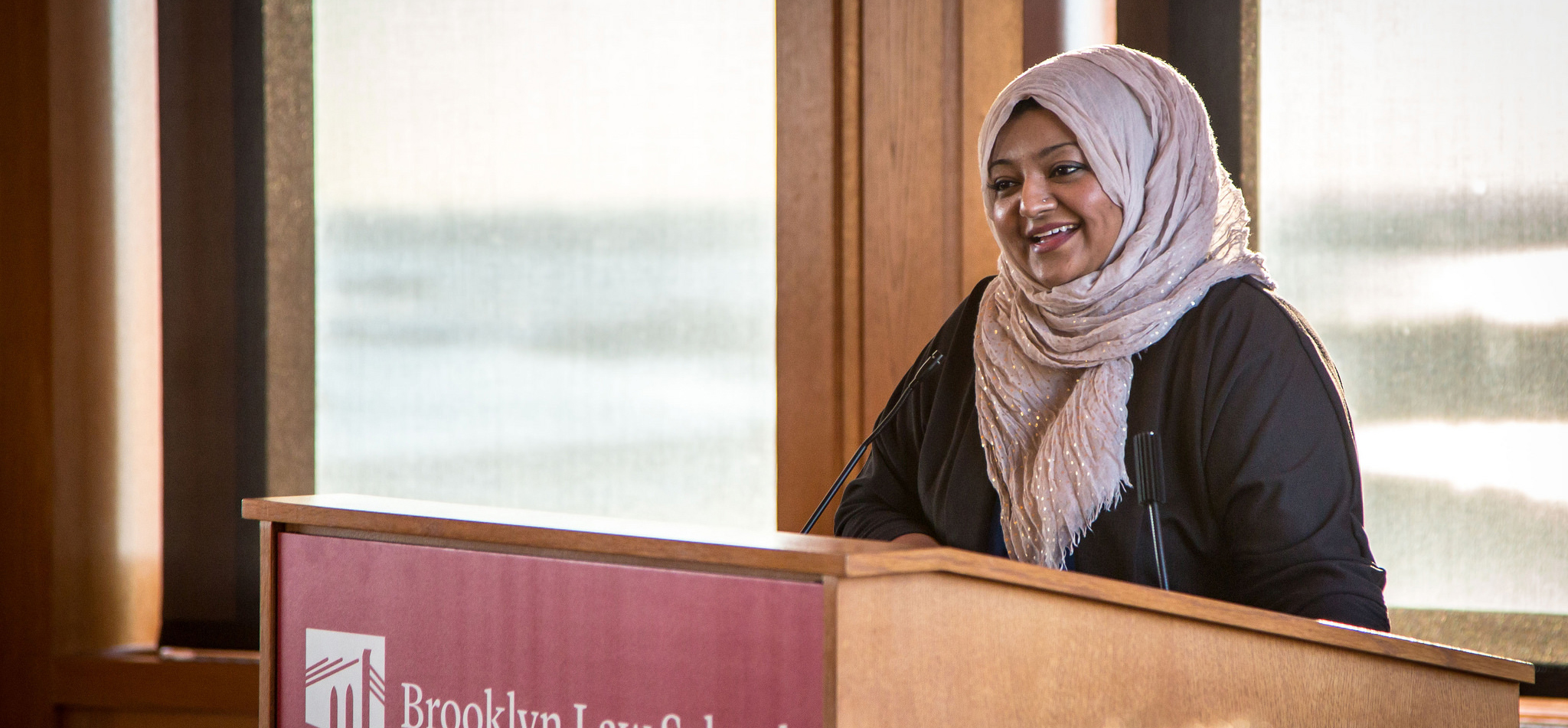 Requirements
Both full-time and part-time students who have completed their first year of study are eligible for an International Human Rights Fellowship. Successful applicants will demonstrate a dedication to international human rights, identify a proposed internship, and submit a timely application. All applicants must have a 3.0 GPA.
Once selected, fellows are expected to report on their summer internships and the legal challenges that they addressed at a luncheon for the Brooklyn Law School community during the fall semester. Fellows are also expected to attend talks and programs on international human rights throughout the course of the academic year and to participate in the public interest international law community at Brooklyn Law School.
Application
The deadline for application is 5 p.m. on Friday, April 1 before the internship period. The application requires an internship proposal that outlines the area of law or population to be served, the organizations engaged in this work, and the applicant's plans to obtain a placement.
Please submit your completed application in a single PDf to publicservice@brooklaw.edu with "International Human Rights Fellowship" in the subject line.
Questions?
For questions about the International Human Rights Fellowship, please contact The Public Service Law Center, publicservice@brooklaw.edu.