Play Video
New York State's Revised Travel Advisory and Holiday Traveling
As you make plans to travel for the holidays, please factor into your plans New York State's revised Travel Advisory which allows out-of-state travelers to New York to "test out" of the mandatory 14-day quarantine requirement. These new guidelines, which become effective November 4, 2020, are as follows:
For travelers who were in any State (except those contiguous to New York as stated in the travel advisory) for more than 24 hours:
The traveler must complete the "Welcome to New York Traveler Health Form." This can be completed online at https://forms.ny.gov/s3/Welcome-to-New-York-State-Traveler-Health-Form.
The traveler from another State must obtain a negative COVID test within three days of departing from that State to travel to New York.
The traveler must quarantine for three days upon arriving in New York.
On the fourth day of the quarantine, the traveler must obtain another negative COVID test before exiting the four-day quarantine. If the test is positive, the traveler must complete a 14-day quarantine. If it is negative, the traveler may exit the 4-day quarantine.
For traveling members of the BLS Community, a negative COVID test result must be presented to the COVID Coordinator at the end of the quarantine. The quarantine must continue until the traveler is able to submit a negative result. Failure to provide negative test results will result in the deactivation of the identification card and denial of access to the Law School's academic buildings.
Feil residents must inform Fortune Attardo of their travel plans so that the Law School can manage compliance with the State's requirements and more importantly, ensure a safe residential environment.
For travelers who were in another State for less than 24 hours:
The traveler must complete the "Welcome to New York Traveler Health Form" upon entering New York and take a COVID test within 4 days after their arrival in New York.
The negative test result must be presented to the COVID Coordinator or the identification card will be deactivated.
The revised travel advisor does not affect or any of the other conditions under which 14-day quarantine is required: (1) testing positive for COVID; (2) in contact with anyone who has tested positive for COVID; and (3) international travel.
Guests of BLS student residents who are travelling from outside the tri-state area, must follow the NY State Guidelines above. The guest cannot be on the BLS campus until after they have quarantined and submitted a negative COVID test. The quarantine is not allowed to take place in a BLS residence.
These guidelines are subject to change by NYS State. If you are traveling outside of NY State it is your responsibility to check the latest requirements. Visit https://coronavirus.health.ny.gov/covid-19-travel-advisory for more information.
If you have any questions, please contact the COVID Coordinator at covidcoordinator@brooklaw.edu or Stephanie Vullo at stephanie.vullo@brooklaw.edu.
Required Positive COVID-19 Test Reporting
11/9/2020: A student who lives on campus in Feil Hall has tested positive for COVID-19. That student is now in quarantine, as are two other students known to have been in contact with that student. The New York City Department of Health has been notified and the case is being handled in accordance with the Law School's reopening plan.
9/24/2020: One student tested positive. The student is taking all classes remotely, lives off campus, and is elsewhere.
Reminder Regarding COVID-19 Testing Requirements
To access to the BLS campus during Fall 2020, all students, faculty, staff, and non-BLS Feil Hall residents must submit: (1) the COVID Commitment Form, and (2) the results of a negative SARS-CoV-2 test to the COVID Coordinator at covidcoordinator@brooklaw.edu. The test results must be from a test conducted within 14 days of the submission.
Current faculty and staff who do not submit the COVID Commitment Form and the results of a negative COVID test by August 31, 2020, will have their identification cards deactivated and will not be allowed access to 250 Joralemon Street, 111 Livingston Street, Feil Hall, and the Clinton Residences. The identification cards of current and incoming students who do not comply by August 31, 2020 will not be activated to allow entry to the BLS premises and to reserve seats in the library and student lounge for study. In addition, incoming students will not be able to attend in-person class sessions.
Please note that "access" does not mean that students, faculty, and staff are invited to enter the premises on a daily basis. The Law School's buildings are otherwise currently closed except to faculty who are teaching or who have provided prior notice to security, students taking classes on campus this fall, students and faculty using the library for research or study (with seat reservation), essential employees, and 2020 graduates studying for the October bar exam.
If you have any questions, please contact covidcoordinator@brooklaw.edu.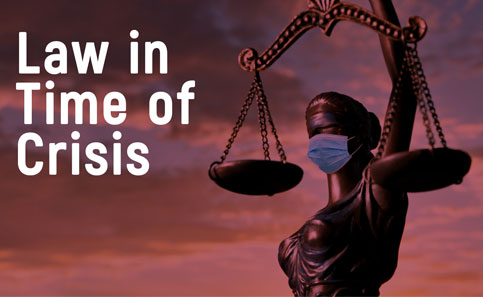 Play Video
Alumni
Remote Career Advisors
Brooklyn Law School Remote Career Advisors is a group of alums who are serving as remote mentors, coaches, or sounding boards for our students.
Give to the Student Support Fund
The Student Support Fund will help our students meet the unexpected new challenges, both personal and educational, that many have experienced from the sudden, severe, and ongoing changes around us by providing:
Assistance for partial or total loss of income
Resources for remote learning
Support for childcare issues or health concerns
Physical or mental health support for themselves or their loved ones
Significant disruption in living arrangements
Other unforeseen emergencies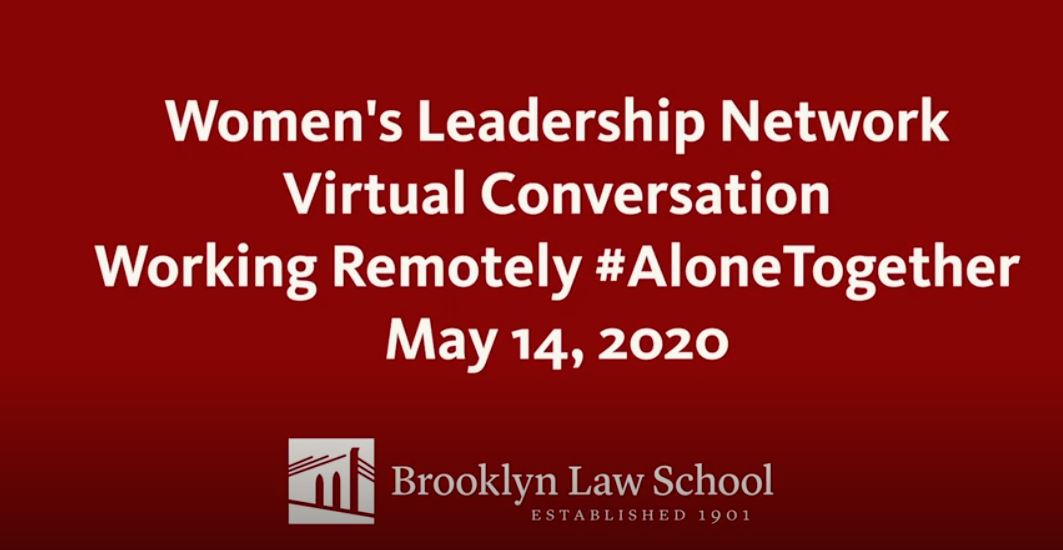 Play Video
Pandemic Employment Relief Clinic (PERC)
The Pandemic Employment Relief Clinic (PERC) is a legal assistance project created to address the immediate needs of low-income and contingent workers in this time of severe economic crisis. Students will have the opportunity to serve clients in the community, particularly freelancers, gig workers, and those not normally eligible for unemployment insurance. The eight-week project will run during the summer school term, beginning with a remote mini-course that will provide training in the new unemployment insurance and family leave laws.