Wanda Denson Low '81 and Debbie Epstein Henry '94 Join Brooklyn Law School Board of Trustees
10/23/2023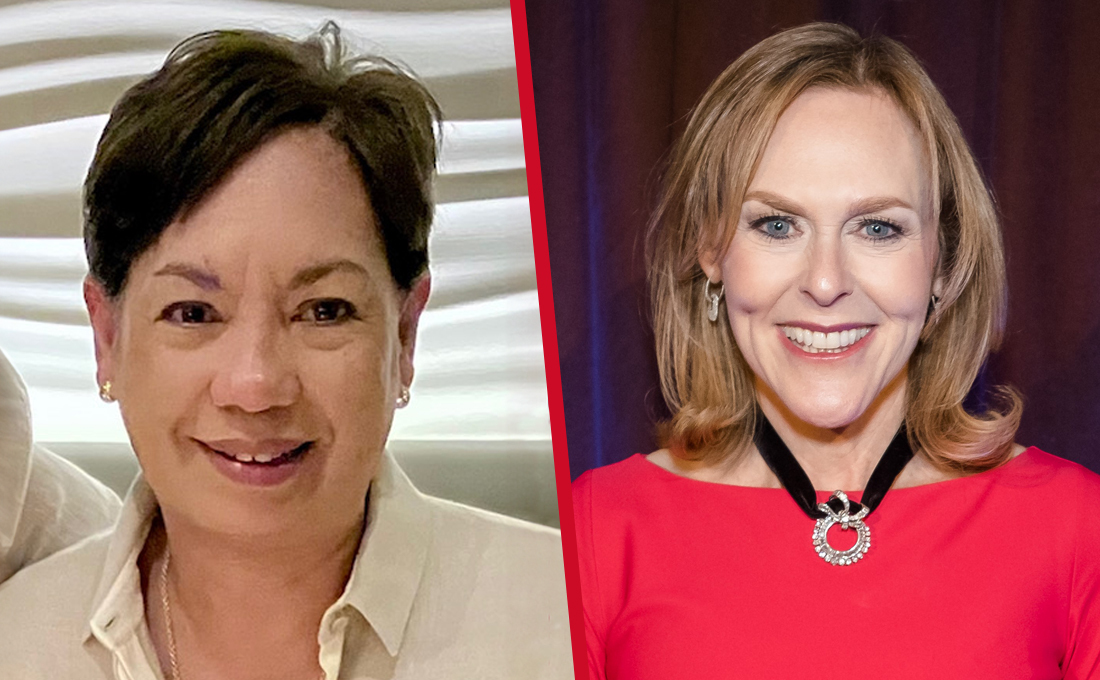 Brooklyn Law School has announced the election of two new members to its Board of Trustees, Wanda Denson-Low '81, retired Senior Vice President of the Office of Internal Governance at the Boeing Company; and Debbie Epstein Henry '94, founder of DEH Consulting, Speaking, Writing.
"Debbie Epstein Henry and Wanda Denson-Low are exemplary alums who, while leading successful and demanding careers, have consistently found ways to give back to the Brooklyn Law School community," said Francis J. Aquila '83, Chairman of Brooklyn Law School's Board of Trustees. "We have long benefited from Debbie and Wanda's selfless contributions of time, talent, and treasure and are delighted that they have now agreed to share their wisdom with us on the Board."
Wanda Denson-Low has had a brilliant career of firsts in the aerospace industry. As Chief Patent Counsel for Hughes Aircraft Company, she was the nation's first minority woman in that role for a Fortune 500 Company, and later the first minority vice president at Hughes. At the Boeing Company, which had acquired Hughes, she served as Vice President and General Counsel for its Defense and Space unit before assuming her role as Senior Vice President of the Office of Internal Governance from 2007 until her retirement in 2014.
Denson-Low has been deeply involved in supporting the Brooklyn Law School community. In 2016, she and her husband, Ron Low, created 10 scholarships to help recruit promising applicants to Brooklyn Law. In 2021, the couple contributed to the Arthur Pinto and Stephen Bohlen Diversity Initiative, creating four new scholarships to support students from underrepresented groups. She also was a key figure in spurring the Law School's academic and legal partnership with Rensselaer Polytechnic Institute (RPI) in its Institute for Energy, the Built Environment, and Smart Systems (EBESS).
Denson-Low, who received her B.A. in Chemistry from RPI before gaining her J.D. at Brooklyn Law, is currently Trustee Emeritus at RPI's Board of Trustees, for which she served 10 years as Chair of the Board's Audit Committee and the last 6 years as Board Vice Chair.
Her many awards include the 2004 Women's Leadership Award by the National Asian Pacific American Bar Association, the 2011 Pioneer Award from the Black Engineers of the Year Awards' STEM Conference, and the 2019 David Dinkins Award from Brooklyn Law School's Black Law Students Association, for which she served as vice president during her Law School years.
"I am thrilled to be joining the Brooklyn Law School Board of Trustees, as a legal education is even more critically important today given the state of our country and the world," Denson-Low said. "It is my intention to bring a diverse set of perspectives as a former student, an alum, a parent whose son is a 2019 graduate of Brooklyn Law School, as someone who has been involved in higher education at the undergraduate and graduate level for over a decade, and as a retired Senior VP of an $80 billion aerospace company." 
Debbie Epstein Henry is a lawyer turned entrepreneur, public speaker, and communications coach. She's the author of bestselling books Law & Reorder and Finding Bliss, and the voice of podcast Inspiration Loves Company. DEH Consulting, Speaking, Writing, which Epstein Henry founded in 1999, offers speaking, consulting, and coaching services on her expertise in women, careers, workplace dynamics, and law. She also hosts the DEH Speaker Series, providing programming with thought leaders that draws up to 1,000-plus participants each quarter.
Epstein Henry has long been an engaged member of the Law School community, as co-founder of the Law School's Women's Leadership Network, a national women's law student and alumnae initiative, and chair of the Law School's Women's Leadership Circle, which runs the Network.
Following her graduation from Yale University and cum laude from Brooklyn Law School, Epstein Henry clerked for the Hon. Jacob Mishler, of the Eastern District of New York, and left practice soon after to start her consulting business. While simultaneously running DEH, she built a national network of 10,000-plus lawyers and co-founded Bliss Lawyers, later co-facilitating Bliss's acquisition by Axiom, the global leader in high-caliber, on-demand legal talent.
Epstein Henry is past president of The Forum of Executive Women, a membership organization of the top 600 women in business in the greater Philadelphia area. Among her numerous awards is the Anne X. Alpern Award, presented annually to a female lawyer who demonstrates excellence and makes a significant impact on women in the law.
"I am honored and humbled to be named to Brooklyn Law School's Board of Trustees," said Epstein Henry. "After co-founding the Law School's Women's Leadership Network and chairing the Women's Leadership Circle these last six years, I've seen, up close, the tremendous impact of our students, faculty, and alumni. With our new dean, David Meyer, at the helm, the Law School is poised for further greatness and I'm excited to work with the Law School community to ensure the continued success, influence, and import of our esteemed institution," added Henry.