Senate Confirms Hon. Ramon E. Reyes Jr. '92 as U.S. District Court Judge
11/08/2023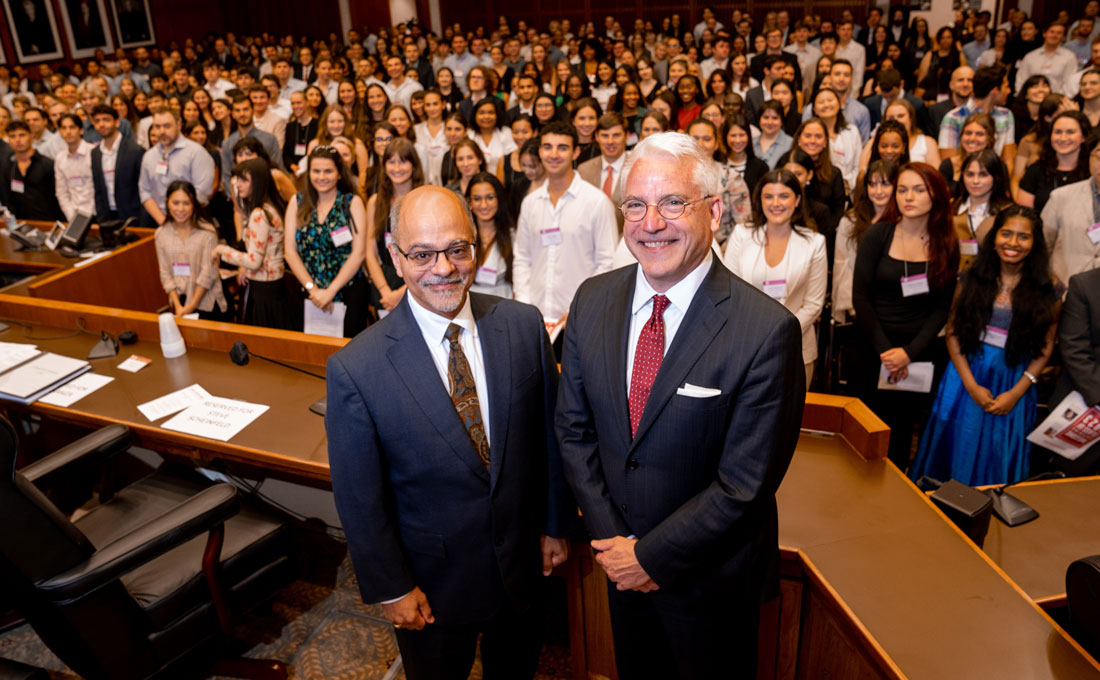 The U.S. Senate confirmed today Hon. Ramon E. Reyes Jr. '92 to the position of U.S. District Court judge for the Eastern District of New York (EDNY).
Reyes, who was nominated by President Joe Biden in September 2022, served as U.S. magistrate judge for the EDNY since 2006, and is also a member of the Brooklyn Law School Board of Trustees and has served as an adjunct professor at the Law School.
"Ramon Reyes is universally respected for the judgment, wisdom, and integrity he brings to his work as a judge," President and Joseph Crea Dean David D. Meyer said.  "There could be no finer addition to the U.S. District Court, and we are proud that he extends a long legacy of distinguished service by other Brooklyn Law School alumni on the EDNY bench."
Reyes previously served as an assistant U.S. attorney for the United States Attorney's Office for the Southern District of New York from 1998 to 2006. From 1995 to 1998, he was a litigation associate at O'Melveny & Myers in New York. He served as a law clerk for Judge David G. Trager on the U.S. District Court for the EDNY from 1994 to 1995. In 1993, Reyes was a legislative attorney for the New York City Council. He received his LL.M. from New York University School of Law in 1993, his J.D. from Brooklyn Law School in 1992, and his B.S. from Cornell University in 1988.
Incoming students at the 2023 Convocation were led in an oath of professionalism by Reyes, who helped lead the ceremony, held at the EDNY.
Other BLS alumni who now serve or have served on the EDNY, located a short walk from the school, in Brooklyn include former dean and current judge Hon. I. Leo Glasser '48, current judge Hon. Ed Korman '66, as well as several alumni who have passed away: Hon. Sterling Johnson Jr. '66, Hon. Arthur Spatt '49, and Hon. Henry Bramwell '48.
EDNY judges with close ties to the school include Chief Judge Margo K. Brodie, who is a current and longtime member of our adjunt faculty, Trager, a former Brooklyn Law School dean, for whom Reyes once clerked, Hon. Gene Nickerson, who was a trustee of the Law School, and Hon. Jack B. Weinstein, who was chief judge for the EDNY from 1980-1988, and was an adjunct professor at Brooklyn Law School.