Book Talk and Discussion - Rebuilding Expertise: Creating Effective and Trustworthy Regulation in an Age of Doubt
A Conversation with William D. Araiza, Stanley A. August Professor of Law, Brooklyn Law School


About the Book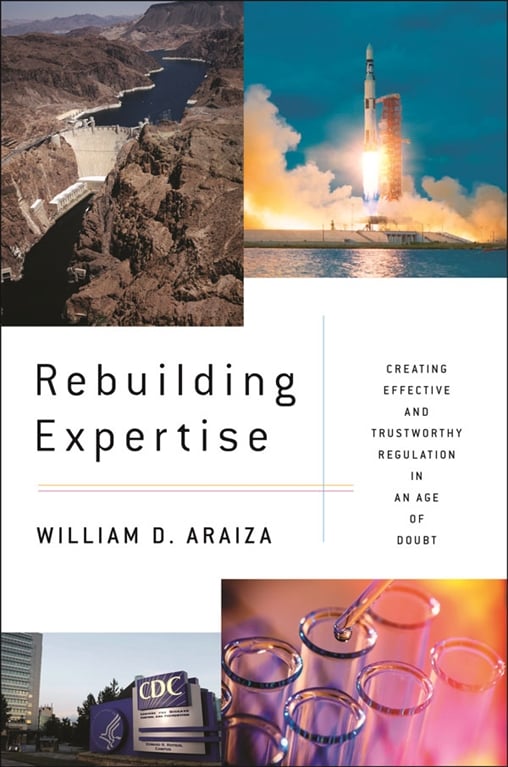 In 1968, 62 percent of Americans polled trusted the federal government to do the right thing all or most of the time. A little over a decade later, that number had inverted, to 26 percent. Since then, the deterioration of trust has only gotten worse. An important component of this collapse in trust is the decline, both real and perceived, in the expertise of the federal government and of federal regulation in particular.

In Rebuilding Expertise: Creating Effective and Trustworthy Regulation in an Age of Doubt (NYU Press, June 2022), Professor William D. Araiza examines the causes of the decline in regulatory expertise and offers ways to reverse it. Accessible, wide-ranging in its prescriptions, and synthesizing the work of leading regulatory scholars, Rebuilding Expertise is a call to rebuild the nation's regulatory capacity, and Americans' trust in it, by creating an effective and democratically legitimate regulatory system.

Professor Araiza will be joined by other regulatory and administrative law scholars to discuss the book and the concept of regulatory expertise.
Discussants
Peter M. Shane, Jacob E. Davis and Jacob E. Davis II Chair in Law, The Ohio State University Moritz College of Law

Sidney Shapiro, Frank U. Fletcher Chair in Administrative Law and Professor of Law, Wake Forest University School of Law

Wendy E. Wagner, Richard Dale Endowed Chair in Law, University of Texas at Austin School of Law


About the Author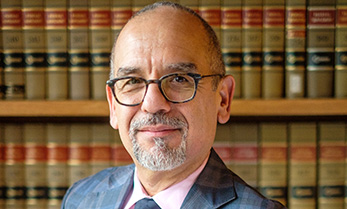 William D. Araiza is the Stanley A. August Professor of Law at Brooklyn Law School. He has written numerous scholarly articles on constitutional and administrative law, and has written textbooks on constitutional law and First Amendment law. In addition to Rebuilding Expertise, he is the author of Animus: A Short Introduction to Bias in the Law (NYU Press, 2017) and Enforcing the Equal Protection Clause: Congressional Power, Judicial Doctrine, and Constitutional Law (NYU Press, 2016). A graduate of Columbia University, Georgetown University, and Yale Law School, Professor Araiza clerked for the Hon. William Norris of the United States Court of Appeals for the Ninth Circuit and the Hon. David Souter of the United States Supreme Court. He joined the Brooklyn Law School faculty in 2009.
Visitor COVID-19 Vaccination Policies and Guidelines
Only guests with proof of a primary COVID-19 vaccination series with an FDA-authorized or WHO-listed vaccine may visit the main Law School building (250 Joralemon St.) or our high-rise residential building, Feil Hall (205 State St.). One-time visitors and guests who wish to attend in-person events are also required to provide the security guard on duty at the Law School with proof of vaccination and current identification (including your name, photo, and date of birth).

Please view the Brooklyn Law School (BLS) Visitor COVID-19 Vaccination Policies and Guidelines prior to attending the event for more information and instructions for guests traveling from outside the U.S.


More Information
For general inquiries regarding this event, please contact the Brooklyn Law School Office of Events at events@brooklaw.edu or (718) 780-0321.

Requests for a reasonable accommodation, based on a disability, to attend this event should be made to Louise Cohen, Director of Equal Opportunity and Title IX Coordinator, at louise.cohen@brooklaw.edu. Please make your request at least 10 days before the event. We will do our best to address accommodation requests made after the 10 days.