The Land We're On: A Lenapehoking Anthology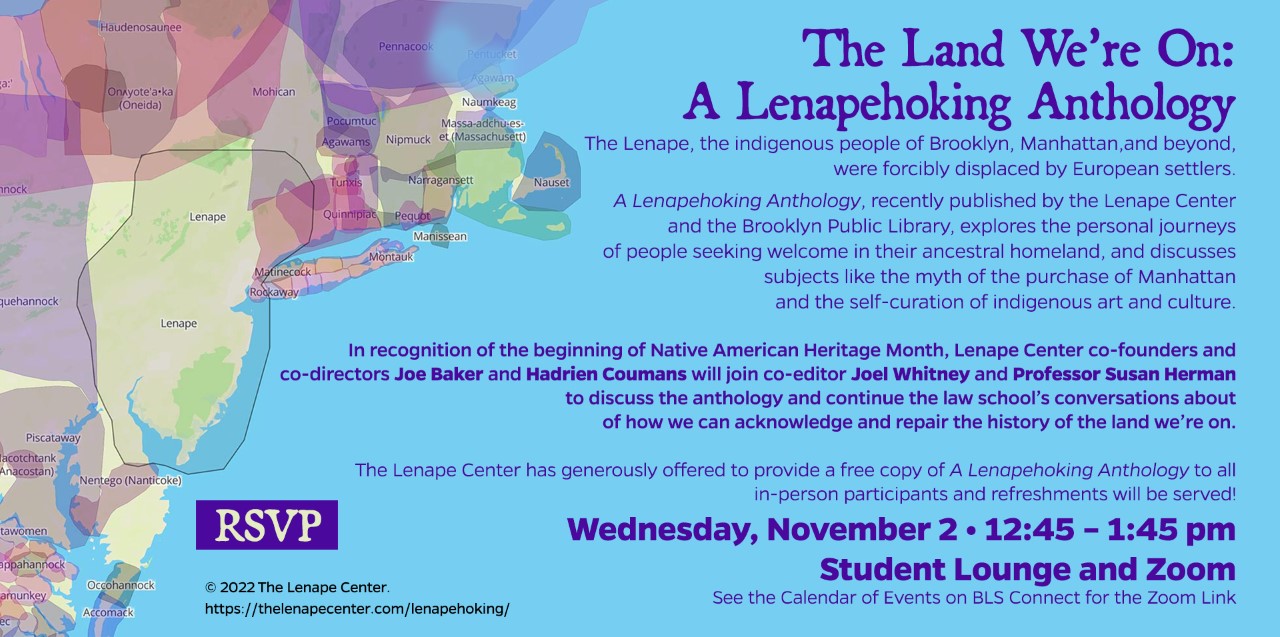 The Lenape, the indigenous people of Brooklyn, Manhattan, and beyond, were forcibly displaced by European settlers.
A Lenapehoking Anthology, recently published by the Lenape Center and the Brooklyn Public Library, explores the personal journeys of people seeking welcome in their ancestral homeland, and discusses subjects like the myth of the purchase of Manhattan and the self-curation of indigenous art and culture.
In recognition of the beginning of Native America Heritage Month, Lenape Center co-founders and co-directors Joe Baker and Hadrien Coumans will join co-editor Joel Whitney and Professor Susan Herman to discuss the anthology and continue the law school's conversations about of how we can acknowledge and repair the history of the land we're on.
The Lenape Center has generously offered to provide a free copy of A Lenapehoking Anthology to all in-person participants and refreshments will be served.
See the Calendar of Events on BLS Connect for the Zoom Link.