Book Talk and Discussion - The Women's House of Detention: A Queer History of a Forgotten Prison
A Conversation with Hugh Ryan, Writer and Curator
About the Book
Please join us for a discussion of Hugh Ryan's book, The Women's House of Detention: A Queer History of a Forgotten Prison (Bold Type Books, May 10, 2022.)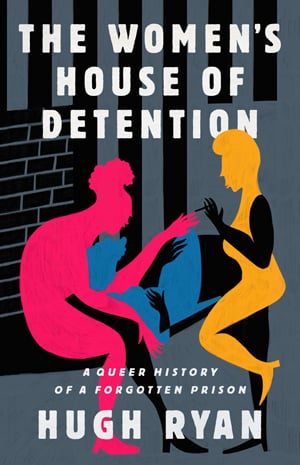 This singular history of a prison, and the queer women and trans people held there, is a window into the policing of queerness and radical politics in the 20th century. The Women's House of Detention, a landmark that ushered in the modern era of women's imprisonment, is now largely forgotten.

But when it stood in New York City's Greenwich Village, from 1929 to 1974, it was a nexus for the tens of thousands of women, transgender men, and gender-nonconforming people who inhabited its crowded cells. Some were famous – Angela Davis, Andrea Dworkin, Afeni Shakur – but the vast majority were incarcerated for the crimes of being poor and improperly feminine. Today, approximately 40 percent of the people in women's prisons identify as queer; in earlier decades, that percentage was almost certainly higher.
About the Author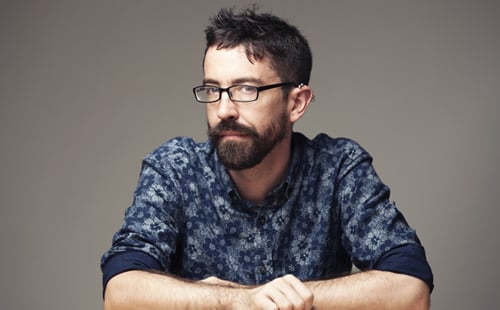 Hugh Ryan is a writer and curator, and most recently, the author of The Women's House of Detention: A Queer History of a Forgotten Prison, which New York Magazine called "one of the best books of 2022." His first book, When Brooklyn Was Queer, won a 2020 New York City Book Award, was a New York Times Editors' Choice in 2019, and was a finalist for the Randy Shilts and Lambda Literary Awards. He was honored with the 2020 Allan Berube Prize from the American Historical Association. Since 2019, he has worked with the New York City Department of Education to develop LGBTQ+ inclusive educational materials and trainings.
Moderator
Associate Professor of Clinical Law
Brooklyn Law School
Sponsored by the Center for Criminal Justice

This event is being held in person at Brooklyn Law School.


Visitor COVID-19 Vaccination Policies and Guidelines

Brooklyn Law School faculty, students, and staff are required to be fully vaccinated and boosted. One-time visitors and guests who wish to attend in-person events at our campus, including the student residence, will have to provide the security guard on duty at the Law School with current photo identification, proof of COVID-19 vaccination and booster, or in lieu of a booster, verification of a recent (within 48 hours of your onsite visit to the Law School), professionally administered negative COVID test. Please view the Brooklyn Law School (BLS) Visitor COVID-19 Vaccination Policies and Guidelines for specific details and instructions prior to attending this event.