Book Launch and Panel Discussion - Closing Death's Door: Legal Innovations to End the Epidemic of Healthcare Harm
A conversation with Co-Authors:
Michael J. Saks, Regents' Professor in the Sandra Day O'Connor College of Law and Department of Psychology at Arizona State University
Stephan Landsman, Emeritus Professor of Law; Organizer and Director, Clifford Symposium on Tort Law and Social Policy, DePaul College of Law; Visiting Professor of Law, Brooklyn Law School
About the Book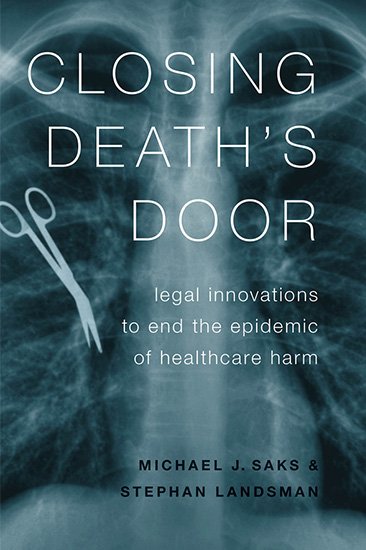 After heart disease and cancer, the third leading cause of death in the United States is iatrogenic harm (avoidable injury or infection caused by a healer). Research suggests that avoidable errors claim several hundred thousand lives every year. The principal economic counterforce to such errors, malpractice litigation, has never been a particularly effective deterrent for a host of reasons, with fewer than 3% of negligently injured patients (or their families) receiving any compensation from a doctor or hospital's insurer. Closing Death's Door (Oxford University Press, 2021) brings the psychology of decision-making together with the law to explore ways to improve patient safety and reduce iatrogenic injury, when neither the healthcare industry itself nor the legal system has made a substantial dent in the problem.
The authors describe the scope of the problem, as well as unsuccessful efforts by the healthcare industry, and the law, to effectively address the problem. The authors offer a set of ideas intended to start a conversation that will lead to new legal policies that lower the risk of harm to patients.
The authors will be joined by David Hyman, The Scott K. Ginsburg Professor of Health Law & Policy, Georgetown Law.
The panel discussion will be moderated by Karen Porter, Arthur Pinto & Stephen Bohlen Associate Dean for Inclusion and Diversity and Associate Professor of Clinical Law; Executive Director, Center for Health, Science, and Public Policy, Brooklyn Law School.
This program will be an hour and a half Zoom discussion with ample opportunity for audience questions.
Please RSVP by Thursday, May 13.
About the Authors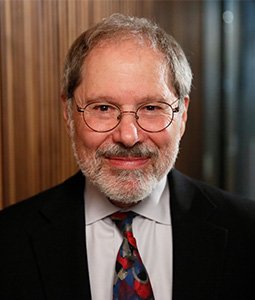 Michael J. Saks is a Regents' Professor in the Sandra Day O'Connor College of Law and Department of Psychology at Arizona State University. He is also a faculty fellow with the Center for Law, Science and Innovation at ASU. His research interests focus on empirical studies of law and the legal system, especially decision-making in the legal process, evidence law, the law's use of science, the behavior of the litigation system, and legal policy affecting medical patient safety.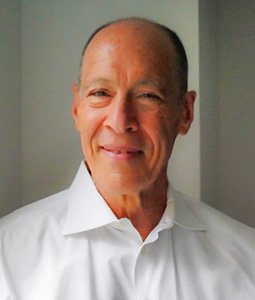 Stephan Landsman is Emeritus Professor of Law and Organizer and Director of the Clifford Symposium on Tort Law and Social Policy at the DePaul University College of Law. He is also a Visiting Professor of Law at Brooklyn Law School. He is a nationally renowned expert on the civil jury system, and through his ongoing study of the American jury has become a leader in applying social science methods to legal problems.
More information
For general inquiries regarding this event, please contact the Brooklyn Law School Office of Events at events@brooklaw.edu or (718) 780-7966.
Requests for a reasonable accommodation based on a disability to attend this event should be made to Louise Cohen, Director of Equal Opportunity and Title IX Coordinator, at louise.cohen@brooklaw.edu. Please make your request at least ten days before the event. We will do our best to address accommodation requests made after the ten days.