Brooklyn Law School students compete for an array of prestigious fellowships that provide career and networking opportunities in New York City—and far beyond.
By Jen Swetzoff
Brooklyn Law School fellowships—offering enriching opportunities for law students to prepare for and lead in their chosen career fields—are highly competitive and span a wide range of disciplines, including social and criminal justice, international business, and trade secrets. The Law School has a long tradition of creating fellowships that address critical and emerging areas of the law, stimulate intellectual growth, and advance the research agendas and training of outstanding scholars and professionals.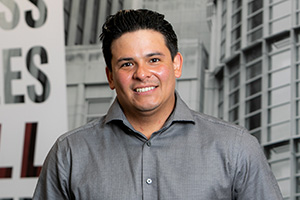 For Jean Paul Stefan '19 (left), the International Human Rights Fellowship was a pivotal experience that changed his career trajectory. Growing up in Boca Raton, Fla., he planned to join the military after high school. At 18, he even filled out the paperwork to enlist. But his parents, both physicians who served as combat medics in Colombia after they completed their medical degrees, insisted that he go to college first.
"What I wanted most was to help people," Stefan recalled. "And I wanted to see more of the world. My parents were role models to me. But I saw, through their professional experience, how tough it was to work in medicine. So, for me, I thought the law would be a better way to make a difference and reach the most people."

After graduating from Nova Southeastern University, Stefan was thrilled to receive a scholarship from Brooklyn Law School. Although he found the first two years of law school harder than he expected, he focused on his work and making connections with professors.

His extra effort paid off. Interim Dean Maryellen Fullerton, who taught Refugee Law, recognized Stefan's achievements and his interest in international law. She encouraged him to apply for the International Human Rights Fellowship.

"The International Human Rights Fellowship funds students to work abroad at organizations promoting human and civil rights," explained Professor Stacy Caplow, associate dean of experiential education, who serves with Fullerton as co-director of the fellowship. "For a student with the goal of working in international law, the experience of working and living in another country is a huge asset. It demonstrates a high level of adaptability and capacity to deal with challenging situations."

Stefan spent the summer before his third year of law school working in the special investigations unit at the General Prosecutor's Office in Bogota, Colombia. He focused on researching past precedents in international law, supporting the prosecutors during the country's peaceful government transition. Another Brooklyn Law School student, Alec Nelson '19, was also recognized with the International Human Rights Fellowship and worked with the Malaysia U.N. High Commission for Refugees in Kuala Lumpur.

"Going to work in another country was an incredibly powerful experience," Stefan said. "I met so many smart and inspiring people. I explored a new culture. I learned how to work with minimal supervision and dig deep into research, even when some of what I read was incredibly upsetting—horrific incidents of terrorism, rape, and other atrocities. Most important, I left Colombia feeling more fulfilled by what I had accomplished and much more like a citizen of the world."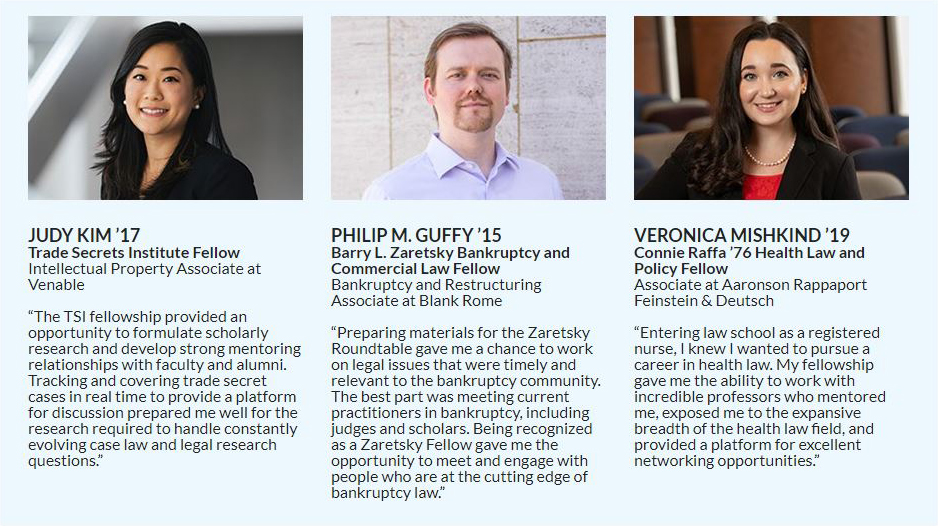 A LONG TRADITION OF FELLOWSHIPS
Some fellowships, such as the Pretrial Justice Fellowship and the Nancy and Stanley Grossman '67 CUBE Innovators Fellowship, were established in the last several years. Others, such as the Edward V. Sparer Public Interest Law Fellowship and the International Business Law Fellowship, were created more than 30 years ago.

The Sparer Fellowship, established in 1985, provides a 10-week summer internship with a public interest organization overseas or in the United States. Named for Edward Sparer '59, a prominent lawyer and teacher whose focus on the rights of those in poverty changed social welfare policy during the 1960s, the fellowship was developed to help students carry on Sparer's legacy. It was one of the first public interest programs at any U.S. law school.

"Sparer, today a nationally recognized program in public interest law, is intended to build a community for public interest legal advocacy at Brooklyn Law School," said Professor Elizabeth M. Schneider, who founded and has directed the program since its inception. "The program carries a great deal of weight in the public interest world, because potential employers know how thoroughly our fellows are vetted." Schneider also leads the Sparer Fellowship Committee, an outstanding group of faculty with a strong commitment to public interest law.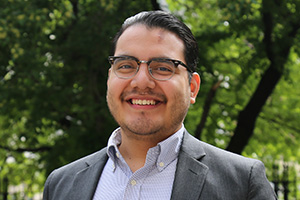 Students in the Sparer Leadership Group plan programming for the academic year, including the annual Sparer Forum, which brings public interest lawyers and advocates together to explore a topic of current interest. Many Sparer alumni attend the forum to reconnect with one another and to meet current fellows. Students also hold a summer Sparer Legal Theory/Practice program.

While Sparer Fellows learn and practice lawyering skills over the course of their summer internships, they also get an inside look at building and developing a public interest legal organization, and they network with mentors and potential employers.

"I had candid discussions with practitioners regarding their practice and how best to approach legal issues and hone my writing," said Marvin Espana '18 (right), a Sparer Fellowship recipient. "I developed skills and learned the intricacies of immigration practice, preparing me to reason as an attorney from the beginning of my career. Ultimately, the fellowship helped me create lasting bonds that provide ongoing guidance and support." Espana is currently an immigration staff attorney for the New York Immigrant Family Unity Project at the Bronx Defenders.
HIGHLY COVETED EXPERIENCES
The Law School's highly coveted fellowship programs are a huge draw for students. "Brooklyn Law School provides many opportunities that allow students to engage in hands-on work that gives real context to their law school learning and real skills to take with them out into the world of lawyering," said Professor Jocelyn Simonson, co-director of the Center for Criminal Justice, who launched the Pretrial Justice Fellowship program in 2016. Students in this innovative fellowship program engage deeply with on-the-ground issues of criminal procedure in New York City and the state of New York.

"Students are not just learning about policy," said Simonson. "They are changing policy by, for example, investigating fraud committed by bail bondsmen or writing reports after court-watching in criminal court."

In addition to the public-sector fellowships, the Law School offers programs that provide industry experience to students in for-profit sectors.

The CUBE Fellowship at the Law School's Center for Urban Business Entrepreneurship provides students a training ground for legal work with startup entities, an evolving field where the legal landscape is continually adapting to the marketplace.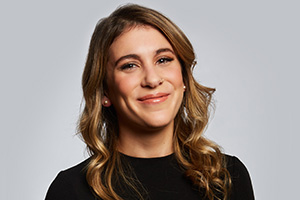 "The CUBE Fellowship was a big factor in my decision to attend Brooklyn Law," said Lili Rogowsky '16 (left). "Law school was a time of exponential growth for me, and the CUBE Innovators competition was paramount in that experience."

Rogowsky participated in the CUBE Innovators Invitational as a student competitor and fellowship recipient in 2016, as a speaker in 2017, and as a judge in 2018.

"The competition was full of important 'firsts' for me," Rogowsky said. "What stands out was finding my voice as a public speaker. CUBE was the first time I felt comfortable pitching an idea to a critical audience. This has been imperative to my success at various times in my career."

Rogowsky, who calls herself "innately entrepreneurial," left her job as in-house counsel at a tech company to start her own law firm, just one year after graduating from the Law School. Now, Rogowsky is the chief experience officer at Whistler Partners, a legal recruiting firm specializing in the tech/media space. She credits the CUBE Fellowship for furthering her network and approach to her career. "I have always been a creative thinker, but receiving the CUBE Fellowship was the first time I felt empowered to bring an idea to life. That experience has been crucial in developing self-awareness of my capabilities and has stayed with me through every challenge I have encountered since," she said.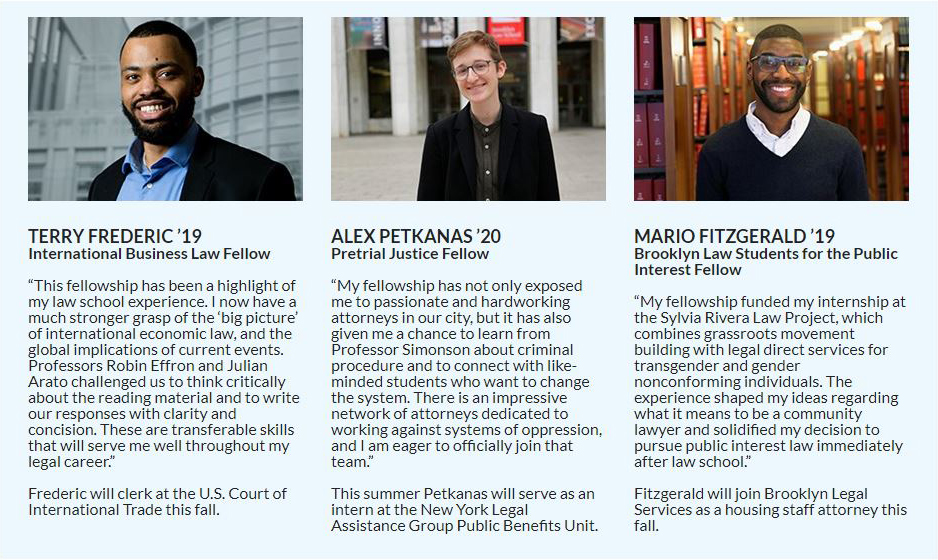 STUDENTS FRONT AND CENTER
The Trade Secrets Institute (TSI), which provides neutral coverage of key trade secret cases and legislation via its website, annually awards fellowships to students. TSI connects users to summaries of filed and decided cases and to supporting documents such as briefs and motions. TSI Fellows, who are tasked with maintaining the website and organizing the annual TSI symposium, are given a unique opportunity to engage with trade secrets subject matter in real time. The Fellows work with faculty and practitioners to compile case law, legislation, and regulatory initiatives to include on the website.

TSI's annual symposium is entirely student-run. Fellows determine the topics, select noteworthy speakers, and work with the speakers to develop in-depth discussions for an audience of students, faculty, alumni, and other professionals. Recent fellows have led panel discussions on issues such as trade secrets in government algorithms, labor mobility and noncompete agreements, state-sponsored economic espionage, cybercrime, and international trade.

"Our TSI Fellows are able to engage professionals we don't have preexisting relationships with," said Professor Christopher Beauchamp, faculty advisor to TSI. "They have the opportunity to drill down with experts across the trade secrets field, and having the students front and center in that effort shows the Law School in a great light."

The International Business Law (IBL) Fellowship provides students opportunities to develop specialized knowledge and contacts across a wide variety of fields—for example, cross-border transactions, transnational litigation, and international economic law. Fellows attend programs of the Dennis J. Block Center for the Study of International Business Law and take a wide assortment of courses in the international and business fields to provide the necessary background for successful practice. Fellows also participate in a variety of mentoring and enrichment experiences that prepare them to launch fulfilling careers.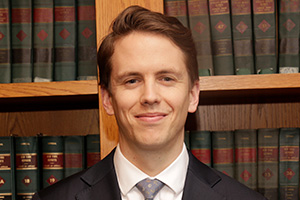 "The program is designed to balance exposure and depth. Through participating actively in the colloquium and the annual lecture, fellows come into contact with a broad array of ideas and career paths relating to the pursuit and regulation of business beyond the state," said Professor Julian Arato, director of the IBL Fellowship and co-director of the Block Center. "At the same time, students are expected to produce scholarly works digging deeply into specialized questions of their choosing, requiring sustained study of particular complex international legal problems. Our students leave the fellowship with a sense of both the expansiveness of international business law and an understanding of how to methodically chart their own paths within the field."

"Through my fellowship, I developed lasting relationships with practitioners and scholars, and it presented me with professional opportunities that I wouldn't have known about otherwise," said Craig McAllister '18 (right), who is a clerk for Hon. Claire Kelly '93 at the U.S. Court of International Trade.
---

BROOKLYN LAW SCHOOL FELLOWSHIPS
Arthur Pinto Public Service Fellowship for LGTBQ Rights
Created by Professor of Law Emeritus Arthur Pinto, this fellowship supports a summer internship for a current student at a nonprofit or government agency that works on behalf of LGBTQ rights or represents LGBTQ individuals.

Barry L. Zaretsky Bankruptcy and Commercial Law Fellowship
This fellowship offers a select path of study for a student who has demonstrated outstanding academic achievement in either bankruptcy or commercial law, and is interested in pursuing a career in either of those fields. The fellow works closely with faculty members and alumni on scholarly and community activities, including the noted Zaretsky Roundtable series.

Brooklyn Law Students for the Public Interest (BLSPI) Fellowship
Fellowships are awarded by BLSPI, an entirely student-run nonprofit organization dedicated to promoting public service. Fellows work during the summer at nonprofit organizations and government agencies in New York City, nationally, and internationally.

Connie Raffa '76 Health Law and Policy Fellowship
This one-year fellowship with the option of an additional year includes mentorship, events, and a research project on a legal or policy issue related to medicine, healthcare, public health, science, or biotechnology.

Criminal Justice Fellowship
Students work to support the activities of the Center for Criminal Justice, including assisting with the Professor Robert M. Pitler Program on Criminal Law, Procedure, Evidence, and Ethics.

Dennis J. Block Judicial Intern Fellowship
This fellowship supports the summer public service program for students who work as interns for federal judges. The program was established by Dennis J. Block '67, a member of the Board of Trustees.

Edward V. Sparer Public Interest Law Fellowship
This program includes a 10-week summer internship with a public interest organization in the United States or abroad, mentorship, and regularly held events that highlight current public interest issues.

International Business Law Fellowship
Fellows are provided with mentorship and enrichment activities through the Dennis J. Block Center for the Study of International Business Law. Fellows are invited to attend all programs of the Block Center, including special programs to introduce them to the many facets of international business law.

International Human Rights Fellowship
This summer fellowship allows students to engage in 10 weeks of legal work overseas under the supervision of an attorney for a nongovernmental or intergovernmental organization concerned with international human rights.

Marsha Garrison Family Law and Policy Fellowship
The fellowship is designed to give students interested in family law an opportunity to engage in a significant research project, as well as to interact with other students, faculty, and alumni in this field.

Nancy and Stanley Grossman '67 CUBE Innovators Fellowship
Student fellows with the Center for Urban Business Entrepreneurship participate in and contribute to CUBE's work through leadership positions, scholarship, event planning, and public programming, including the CUBE Consultation Center and the CUBE Innovators Invitational.

Paul Windels Jr. Fellowship
This fellowship supports students who work as interns at the Securities and Exchange Commission or at the Office of the U.S. Attorney for the Eastern District of New York or the Southern District of New York.

Pretrial Justice Fellowship
Students in this innovative fellowship program engage deeply with on-the-ground issues of criminal procedure, such as fraud committed by bail bondsmen, in New York City and the state of New York.

Trade Secrets Institute Fellowship
TSI fellows manage the TSI website, which provides timely, in-depth coverage and critical analylsis of key trade secret cases and legislation. The fellows assume full responsibility for organizing the annual trade secrets symposium.

Veterans' Rights Fellowship
This summer fellowship offered through the Public Service Law Center supports students who are working with veterans and veterans' issues.

The Law School also offers fellowships that extend beyond graduation

Public Interest/Public Service Fellowships (PipS)
This two-year program starts during students' last year of law school and continues with work experience at nonprofits and government agencies during their first postgraduate year.

Robert M. Pitler PostGraduate Fellowship
This program, designed to help reduce student loan debt, is open to graduates who have worked at public criminal justice organizations for at least five years and who commit to remain working in the public service sector for at least two additional years.