Meet Brooklyn Law School graduates working at the center of today's booming M&A business
By Jen Swetzoff
Illustrations by Bonnie Gayle Morrill

When you hear the latest news about a blockbuster multibillion-dollar deal, chances are pretty good that a Brooklyn Law School graduate was at the helm.

Amid recent economic trends, and as more startups choose a sale over an IPO, corporate dealmaking is once again a booming business. In fact, 2017 was a record year for mergers and acquisitions (M&A). More than 50,000 deals were announced worldwide (according to data from Thomson Reuters), the highest number since 2007. That momentum continued into the first quarter of this year, with M&A activity across the world hitting a 17-year high.

Several market conditions are responsible for the dealmaking surge, according to a recent analysis in American Lawyer. For one thing, companies are taking advantage of the economic stability in North America and Europe. Meanwhile, equity prices have allowed many acquiring companies to make their purchases in stock. And still-low interest rates are encouraging companies to take on more debt. The Tax Cuts and Jobs Act of 2017, the Trump administration's tax reform plan, also is expected to be a major factor in the surge of deals, encouraging U.S. companies to repatriate overseas cash, which they are increasingly likely to spend on acquisitions.

It's no surprise that alumni dealmakers are leading the way on many of the biggest transactions in recent years. Just a quick subway ride from Wall Street, the Law School long has been a hub for preparing lawyers to work on both the buy side and the sell side of financial transactions.

Nationally recognized for scholarly work and teaching excellence in corporate and business law, the Law School is home to the Center for the Study of Business Law & Regulation and the Dennis J. Block Center for the Study of International Business Law. In addition, the Brooklyn Law Incubator and Policy (BLIP) Clinic helps prepare lawyers who will represent emerging tech, internet, communications, and new media companies. And the annual Business Boot Camp, a four-day "mini MBA" course held during winter session, has garnered national attention as an innovative program offering students the opportunity to learn from alumni business leaders and entrepreneurs. The popular program is led by Professor Michael Gerber and presented in collaboration with Deloitte Financial Advisory Services and John P. Oswald '84, president and CEO of Capital Trust Group and a member of the Board of Trustees.

Below, eight prominent dealmakers share insights from their own careers, forecast trends ahead, and explain the role Brooklyn Law School has played in their success.
---
Dennis J. Block '67
Senior Chairman of Global M&A and Shareholder
Greenberg Traurig
BROOKLYN LAW SCHOOL TRUSTEE

BIG DEALS
Westinghouse's acquisition of CBS Corp.; JPMorgan Chase's acquisition of Bear Stearns Companies; Hanson Trust's acquisition of SCM.

MEMORABLE LESSON FROM BROOKLYN LAW SCHOOL
The importance of substance and style—I learned how to communicate clearly and make a point in my own voice.

PROUDEST OF
The relationships I've built with all kinds of people—among them law students, law school professors, other lawyers, CEOs, and even leaders of our country. I feel fortunate to have had the opportunity to meet and work with so many talented and outstanding individuals.

BIGGEST CAREER SURPRISE
That I lasted 50 years as a lawyer when I initially thought I'd be a dentist. Oftentimes, I think what you do in life is more serendipitous than planned.

SUPERPOWERS
Patience, listening well, and having a positive attitude.

OUTSIDE THE OFFICE
I teach corporate law at Brooklyn Law School; play tennis and spend time with my wife, my three married children, and my six grandchildren.

BEST ADVICE RECEIVED
The client comes first. Pay close attention to your clients' needs and communicate with them clearly.

BEST ADVICE TO GIVE
Read three newspapers every morning. Ask questions until you fully understand your assignment. Always outline what you want to write or say before writing or saying it.

M&A FORECAST
Technology acquisitions, particularly related to innovative intellectual property and artificial intelligence, are areas to watch.
---
Eileen Nugent '78
M&A Partner and Co-Head of Global Transactions Practice
Skadden, Arps, Slate, Meagher & Flom

BROOKLYN LAW SCHOOL TRUSTEE

BIG DEALS
Warner-Lambert Company in its planned $84 billion merger-of-equals with American Home Products Corporation and its ultimate $90 billion acquisition by Pfizer (represented by Dennis Block); Carter Hawley in its defense of a hostile takeover and the resulting spin-off and leveraged recap; Cephalon in its $6.8 billion acquisition by Teva Pharmaceutical Industries; Endo Pharmaceuticals' $2.9 billion acquisition of American Medical Systems Holdings.

MEMORABLE LESSON FROM BROOKLYN LAW SCHOOL
As Professor Joe Crea used to say, "Don't drop your briefcase and run." With reminders like these—to stop and think—and through the incredible clinical experiences I had, I didn't just learn the law. I also learned how to practice the law.

NOTABLE HONORS
Named one of the top legal "Trailblazers" by the National Law Journal, 2015; listed as one of the "Top 10 Agents of Change," Financial Times.

PROUDEST OF
Being seen as a valued advisor and helping other people, particularly women, build their own careers. I was the first person in my family to finish college, and I received a scholarship to Brooklyn Law School. That opportunity helped me get where I am today, and I'm so proud to be in a position to give back.

SUPERPOWERS
Tough, fair, hardworking, and self-deprecating.

OUTSIDE THE OFFICE
I spend time with my husband and my two stepchildren (ages 32 and 24), who also live in Manhattan; teaching, writing, and public speaking.

BEST ADVICE RECEIVED
Never question your instincts and views; your judgment and opinions count, no matter what your age or your position.

BEST ADVICE TO GIVE
Be yourself. Watch everyone around you and absorb the best parts of what you see, like a sponge, but don't try to be someone you're not. Also, always keep an open mind to opportunities. All of life is a learning experience.

M&A FORECAST
In the short term, we'll see more strategic consolidations coupled with spin-offs, and activism will continue to have an effect on companies.
---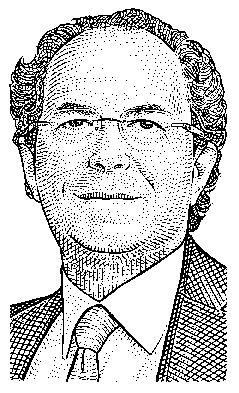 Francis J. Aquila '83
Partner
Sullivan & Cromwell

VICE CHAIRMAN, BROOKLYN LAW SCHOOL BOARD OF TRUSTEES

BIG DEALS
InBev's successful unsolicited bid for Anheuser-Busch and its follow-on acquisitions of Grupo Modelo and SABMiller; Kraft in its merger with Heinz to form Kraft Heinz; Diebold in its merger with Wincor Nixdorf; Panera Bread in its acquisition by JAB; Andeavor in its pending $36 billion combination with Marathon Petroleum.

MEMORABLE LESSON FROM BROOKLYN LAW SCHOOL
How the law applies to real life. I had extraordinary professors such as Joel Gora and Roberta Karmel, but I also gained insights from my classmates, among them a priest, a doctor, police officers, firefighters, teachers, nurses, and bankers.

PROUDEST OF
Being recognized as a thought leader in the profession. I was a columnist for BusinessWeek. I have also spent a lot of time over the years writing and speaking about issues and trends related to M&A, corporate governance, and shareholder activism.

BIGGEST CAREER SURPRISE
The cyclicality and how the more things change, the more they stay the same. M&A today is really not very different than it was in the 1980s, 1990s, and early 2000s. There are clear patterns in how the best dealmakers approach transactions and get deals done.

SUPERPOWERS
Focus, creativity, and finding common ground.

OUTSIDE THE OFFICE
In jeans in Soho, surrounded by family, enjoying all that New York has to offer, or relaxing at one of my other homes in New Jersey and Florida.

BEST ADVICE RECEIVED
Be creative. Try to find a way to say yes more often than no. Above all else, work with your clients to understand the nuances of what they want to achieve—and then help them do it.

BEST ADVICE TO GIVE
Come to the practice of law with an open mind and find the area of practice that fulfills you. If you like and enjoy your work, you are going to be successful.

M&A FORECAST
Globalization and corporate consolidation are here to stay. In fact, the threat of new tariffs and potential trade wars will lead business to become more global. Whether intended or not, we will see more and more cross-border M&A activity.
---
Steven G. Scheinfeld '85
Partner and Chair of Corporate Department
Fried Frank, Harris, Shriver & Jacobson
BIG DEALS
NorthStar Asset Management Group's three-way public company merger with Colony Capital and NorthStar Realty Finance Corp., which created Colony NorthStar; multiple transactions leading to the creation of a new capital and operating structure for Tradeweb Markets; Merck & Co. in the $30 billion spin-off of Medco Health Solutions; CVS Health's $1.9 billion acquisition of Target's pharmacy and clinic businesses.

MEMORABLE LESSON FROM BROOKLYN LAW SCHOOL
As managing editor of the Brooklyn Law Review, I learned how to manage a demanding role in an intellectually stimulating and fast-paced environment. I also learned how to work as part of a team to achieve a common goal.

SUPERPOWERS
Intense focus on client service, willingness to work hard, and ability to remain calm no matter the challenge.

BEST ADVICE TO GIVE
Know your clients' businesses, and treat every client and every matter equally and with the highest priority.

M&A FORECAST
We're monitoring a more vigorous regulatory environment. As the Committee on Foreign Investment continues to broaden its reach, companies will need to take a broader view of potential risks and factor that into their acquisition process.
---
Warren Lazarow '86
Partner and Co-Chairman of the Corporate Department
O'Melveny
BIG DEALS
Closing a $400 million round of financing at a $4 billion valuation for Houzz, the leading online platform for home remodeling and design; the $10 billion sale of Microsemi, a provider of semiconductor and systems solutions, to Microchip Technology.

MEMORABLE LESSON FROM BROOKLYN LAW SCHOOL
People are the biggest differentiator; I learned as much from the diverse student body as I did from my excellent professors.

BIGGEST CAREER SURPRISE
Honestly, I didn't think I'd be this successful. I feel fortunate that I've had a very rewarding career.

SUPERPOWERS
Honesty, ability to understand the points of view of others, and a sense of humor.

OUTSIDE THE OFFICE
I love to spend time in Sonoma County with my wife; both of our sons are working on the West Coast (one works as an attorney at Sullivan & Cromwell in Palo Alto and the other for a physics professor in Berkeley).

BEST ADVICE RECEIVED
Take the time to train people well and treat people well. You have to care about other people's careers if you want to retain talent.

M&A FORECAST
I expect continued high levels of M&A activity, particularly in the tech sector where I focus. On the buy side, U.S. tax reform will give acquirers more cash for acquisitions; on the sell side, we'll continue to see more startups exit by M&A than by going public.
---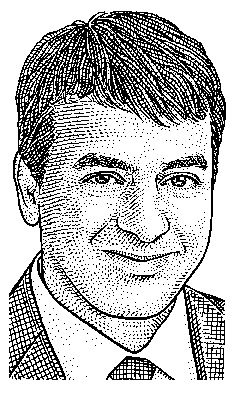 Angelo Bonvino '96
Partner and Co-Head of the M&A Practice
Paul, Weiss, Rifkind, Wharton & Garrison
BIG DEALS
KPS Capital Partners' acquisition of TaylorMade Golf Company from adidas AG; KPS Capital Partners' sale of Waupaca Foundry to Hitachi Metals.

MEMORABLE LESSON FROM BROOKLYN LAW SCHOOL
How to merge my accounting background with my law degree; how to be the quarterback in a deal and in a boardroom.

PROUDEST OF
Mentoring associates and having them become great lawyers.

BIGGEST CAREER SURPRISE
The genuinely close and meaningful relationships I've built with my clients, many of whom now trust me so much that they come to me for personal issues as well as business transactions.

SUPERPOWERS
Practicality, listening skills, and a sense of humor.

OUTSIDE THE OFFICE
I love spending time at sporting events with my wife, 17-year-old son (an avid golfer), and 15-year-old daughter (a competitive equestrian rider) in Long Island.

BEST ADVICE RECEIVED
M&A is a team effort.

BEST ADVICE TO GIVE
Make a conscious effort to have balance in life.

M&A FORECAST
In terms of private equity, the robust M&A period we're experiencing now will only become more competitive.
---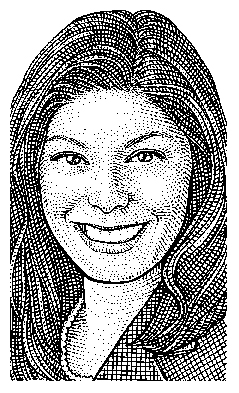 Denise Faltischek '00
Executive Vice President and Chief Strategy Officer
The Hain Celestial Group, Inc.
BIG DEALS
I have completed more than 40 strategic transactions, but as an example, we [Hain Celestial] recently acquired Tilda, a basmati rice brand, which provided an entry point into a new category and helped us enter markets in India and the Middle East.

MEMORABLE LESSON FROM BROOKLYN LAW SCHOOL
Strong analytical and communication skills.

PROUDEST OF
My role in helping to grow The Hain Celestial Group from a company with approximately $600 million in revenue to a company with just under $3 billion in revenue, all while staying true to its purpose of changing the way the world eats and leaving the environment in a better place for the next generation.

BIGGEST CAREER SURPRISE
After almost 20 years, I still love what I do. I'm grateful to be part of such a great company in the health and wellness space.

SUPERPOWERS
Passion, hard work, and business acumen.

OUTSIDE THE OFFICE
I live in Port Washington, N.Y., with my husband Ken Faltischek '00 and our two daughters (ages 10 and 11).

BEST ADVICE TO GIVE
Develop your legal skills and business acumen at a law firm before going in-house. Once in-house, focus on understanding strategic and operational goals. As lawyers, our job is to help the business achieve its mission and goals.

M&A FORECAST
Deals will continuously get more expensive in the natural and organic products space. If you're a business owner thinking about your exit strategy, invest in your brands, your processes, and your people. That's where you can show real value during the due diligence phase of a transaction.
---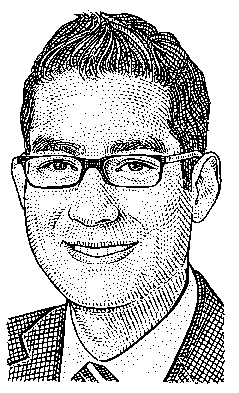 Matthew V. Soran '05
Partner
Fried Frank, Harris, Shriver & Jacobson
BIG DEALS
Boulder Brands in its $975 million sale to Pinnacle Foods; Catalent Inc. in its $950 million acquisition of Cook Pharmica; AEA Investors in the $1 billion cross-border sale of Houghton International to Gulf Oil.

NOTABLE HONORS
Recognized as a "Next Generation Lawyer" by Legal 500 in M&A: Large Deals; Leadership Council on Legal Diversity Fellow.

PROUDEST OF
Never wavering from my desire to be in M&A, dedicating myself to honing my craft over the years, and learning to adapt to the fast-paced environment in a way that allowed me to grow professionally and become a partner at the firm.

BIGGEST CAREER SURPRISE
The impact of the work we do for our clients. There aren't many professions in which you can collaborate with the CEO of a Fortune 500 company to help him or her achieve a goal.

BEST ADVICE TO GIVE
I encourage anyone who is looking for a challenge to consider a career in M&A. No two deals are the same, the work is interesting, the environment is collaborative, and you get to advise sophisticated clients on some of their most complex matters.