Brooklyn Law School continues to attract the finest legal scholars and clinicians in the nation. This fall the Law School welcomes three new distinguished faculty members: Susan Hazeldean, assistant professor of clinical law; Christina P. Skinner, assistant professor of law; and Alex Stein, professor of law. They join a faculty already renowned for excellence in teaching and for scholarly impact and influence.

"We're thrilled to welcome Professors Hazeldean, Skinner, and Stein to Brooklyn Law School," said Dean Nick Allard. "They are widely respected in their fields as scholars, teachers, and clinicians, and their exceptional experience and expertise will further enrich our nationally recognized faculty and contribute to our vibrant intellectual community. I look forward to their contributions to the Brooklyn Law School legacy of advancing scholarship, teaching, and practice that has an enduring impact on the law and society."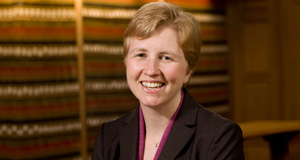 Susan Hazeldean is the founder and director of the Brooklyn Law School LGBT Advocacy Clinic, one of the only in-house law school clinics in the nation dedicated to advancing the legal rights of lesbian, gay, bisexual, and transgender (LGBT) people. Students in the clinic will help advocate for LGBT equality by representing clients in a variety of civil legal matters.
Hazeldean previously taught at Cornell Law School, where she founded and directed the Cornell LGBT clinic. Before that, she taught at Yale Law School, where she served as a Robert M. Cover Fellow in the Worker and Immigrant Rights Advocacy Clinic. She received her bachelor's degree from the University of North Carolina at Chapel Hill and her J.D. from Yale Law School, where she was an Arthur Liman Public Interest Law Fellow.
Prior to her academic career, Hazeldean directed the Peter Cicchino Youth Project at the Urban Justice Center in New York City, providing free legal representation to homeless and at-risk LGBT youth in matters related to immigration, foster care, public benefits, and family law.
"LGBT people, youth, undocumented immigrants, and people of color continue to be denied basic rights to family integrity, educational opportunities, fair employment, and protection from violence," Hazeldean said. "I use my scholarship to propose legal solutions to protect the rights of vulnerable individuals, children, and families."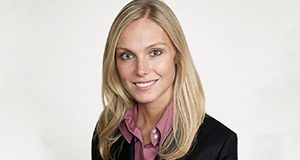 Christina P. Skinner teaches and writes about financial regulation, financial institutions, securities regulation, international business transactions, corporations, and business and legal ethics. She joined Brooklyn Law from Columbia Law School, where she was an associate in law. Before that, she practiced as an associate at Zuckerman Spaeder LLP, where she represented corporations and financial institutions, and served as counsel to the New York State White Collar Crime Task Force. She received her bachelor's degree from Princeton University and her J.D. from Yale Law School.
Prior to practicing, Skinner clerked for Judge Thomas L. Ambro of the Third Circuit Court of Appeals and Judge Barbara S. Jones of the Southern District of New York. During law school, she was the executive editor of the Yale Law Journal and a senior editor of the Yale Journal of International Law. She worked in the criminal appellate section of the U.S. Department of Justice and the U.S. Attorney's Office for the District of Connecticut.
"I hope that my work will help scholars, regulators, and those in the financial services industry grapple with three questions," Skinner said. "What risks do global financial institutions pose to the safety and soundness of the worldwide economy? What types of external risks do these institutions face? And how can international financial regulation, as implemented by domestic authorities, best manage these various risks?"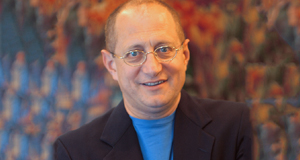 Alex Stein is a preeminent authority in the areas of torts, medical malpractice, evidence, criminal law, and general legal theory. His writings combine law with economic theories and moral philosophy. He has written three books, including Foundations of Evidence Law, and more than 60 articles. Prior to joining Brooklyn Law School, Stein was a professor at Cardozo Law. He has also served as a visiting professor at Columbia Law School, Yale Law School, and most recently, Harvard Law School. He received his law degree from the Hebrew University of Jerusalem and his Ph.D. from the University of London.
Stein was recently recognized as one of the most highly cited scholars in the field of Evidence, according to Brian Leiter's Law School Reports. He serves on the editorial board of the International Journal of Evidence & Proof and was one of the founding editors of Theoretical Inquiries in Law. He runs an e-journal, STEIN on Medical Malpractice, which covers significant developments in medical malpractice laws across the United States, and is a permanent contributor to the Bill of Health, a blog run by the Petrie-Flom Center at Harvard Law School.
"I strive to help improve legal mechanisms though meticulous analysis and vibrant interdisciplinary conversations about the law among scholars, students, policymakers, and judges," Stein said. "My goal is to develop insights that will help courts make better decisions and enhance my students' grasp of the law."