New publications from faculty
Enforcing the Equal Protection Clause: Congressional Power, Judicial Doctrine, and Constitutional Law
(NYU PRESS, 2016)
By William D. Araiza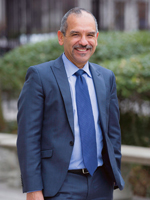 Drawing on the history of American thinking about equality in the decades before and after the Civil War, Vice Dean and Professor William D. Araiza argues that congressional enforcement and judicial supremacy can coexist if—and only if—the court limits its role to ensuring that enforcement legislation reasonably promotes the core meaning of the Equal Protection Clause.
In his timely new work that is both intellectually rigorous and accessible, Araiza explores the 14th Amendment, which guarantees "the equal protection of the laws." By looking at issues such as separation of powers, federalism, and constitutional rights, Araiza offers a new perspective on understanding Congress's enforcement abilities and its relationship to the court's claim to supremacy when interpreting the Constitution.
Much of the court's equal protection jurisprudence stops short of stating such a core meaning, thus leaving Congress free (subject to appropriate judicial checks) to enforce the full scope of the constitutional guarantee. Araiza's thesis reconciles the Supreme Court's ultimate role in interpreting the Constitution with Congress's superior capacity to transform the 14th Amendment's grand principles into living reality.
Araiza's teaching and scholarly interests focus on administrative and constitutional law. Prior to joining the faculty at Brooklyn Law School in 2009, Araiza served as the associate dean for faculty and the Rev. Richard A. Vachon S.J. fellow and professor of law at Loyola Law School Los Angeles. Previously, he practiced as an associate with two large law firms in Los Angeles, after clerking for Judge William Norris of the U.S. Court of Appeals for the Ninth Circuit, and for Justice David Souter of the U.S. Supreme Court.
Democracy Against Domination
(OXFORD UNIVERSITY PRESS, 2016)
By K. Sabeel Rahman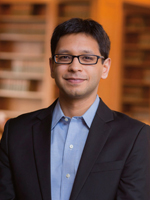 Does the modern economy pose a challenge to democratic ideals? Do market forces and corporate power undermine the prospects for economic well-being, while seeming to exist beyond the capacities of ordinary citizens? Professor K. Sabeel Rahman answers "yes" to both questions in his first book, forthcoming later this year.
Rahman, a 2016 fellow at the New America Foundation, argues for a more democratic approach to economic governance. He examines the moral challenge of the modern economy in terms of domination, whether in the concentrated private power of corporations or the diffuse system of the market itself. He then argues that such domination must be counteracted by democratic politics, through the use of institutions and practices that empower citizens to mitigate these forms of authority.
Such democratic economic governance draws on a tradition of U.S. politics rooted in the thought and reform politics of Progressive Era thinkers like John Dewey and Louis Brandeis. Using the case of financial regulatory reform after the 2008 financial crisis, Rahman's book outlines how this focus on domination and democracy suggests a different approach to economic regulation. The focus on domination implies economic regulations that attempt to limit the concentrated power of corporations like too-big-to-fail financial firms through structural constraints. The focus on democratic agency suggests a regulatory process that, rather than prioritizing insulated expertise, cultivates a more participatory and inclusive form of collective decision making.
Rahman's scholarship and teaching focuses on administrative and constitutional law, with a specific interest in examining democratic and participatory governance, public law, and economic policymaking. Rahman joined the faculty in 2015, following a year as special advisor in the Office of the Deputy Mayor for Housing and Economic Development in New York City. He received his J.D. from Harvard Law School and his Ph.D. from Harvard University. He also holds an MSc in economics for development and an MSt in sociolegal studies from the University of Oxford, where he was a Rhodes Scholar. He has extensive experience in economic development strategy and policy work with several government and community organizations. In March 2015, Rahman was appointed by Mayor Bill de Blasio to serve on the New York City Rent Guidelines Board.