Join the 1901 Society
The 1901 Society is a strong source of support for Brooklyn Law School. Members are an influential group of alumni and friends from a wide range of backgrounds and careers in private practice, government, business, and industry who commit to a minimum contribution of $5,000 or more annually to the Law School. Recent graduates (within the last five years) become Associate Members by committing to an annual contribution of $1,000 or more to the Law School.
Benefits
Invitations to exclusive events
Recognition on the Brooklyn Law School website and in the Annual Impact Report
Special seating at events throughout the academic year
Free CLE at Brooklyn Law School events
How to Join
To make your gift, click below or contact the Office of Development at giving@brooklaw.edu.
1901 Society Spotlight
We are grateful to all members of the 1901 Society. From time to time, we will showcase members here.
Brian S. Sokoloff, Esq. '86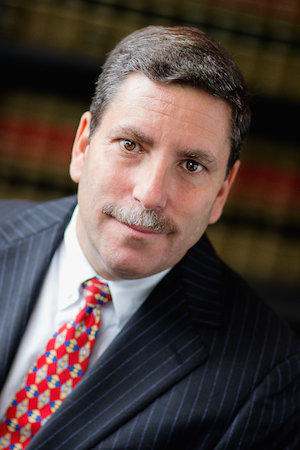 Brian Sokoloff '86 is a Partner at Sokoloff Stern LLP, a firm he co-founded in 2008 and where he serves as a high profile, well-respected federal litigator, to whom clients turn with their most challenging trial court and appellate court assignments. A longtime member of the 1901 Society, he recently committed to a major gift in honor of his upcoming 35th Reunion. This gift will establish the Brian S. Sokoloff '86 Scholarship. In addition to his long history of philanthropic giving to the Law School, he continues to employ several BLS graduates at his firm.
Earlier in his career, from 1986 to 1989, Mr. Sokoloff was an Assistant Corporation Counsel in the General Litigation Division of the New York City Law Department, representing the City, its agencies, and employees. In 1989, Mr. Sokoloff joined the NYC law firm of Thurm & Heller, LLP, working there for nearly eight years; the last two as a partner. There, he defended employment discrimination, police misconduct, municipal land use, and other civil rights cases. In 1998, Mr. Sokoloff co-founded Miranda & Sokoloff, LLP.
Accomplishments
Mr. Sokoloff has received numerous accolades and has been recognized within the industry for his expertise and experience. For instance he has:
Successfully defended the NYC Commission on Human Rights in a challenge to its groundbreaking determination that a dental office could not refuse to treat an HIV patient because it was a place of public accommodation.
Regularly lectured at seminars on employment discrimination and civil rights.
Been invited to speak before the New York State Association of Towns, the New York State Conference of Mayors, the Suffolk County Bar Association, and groups of New York State Chiefs of Police.
Mr. Sokoloff appeared extensively on the CBS episode of 48 Hours, which profiled the case of a high-profile police shooting involving a Pace University student.
What are your favorite memories from Law School?
"I remember the first ever law class I attended at Brooklyn Law School, Legal Process. The course began in August 1982 and it was designed to prepare us for work in our substantive courses. I was mesmerized by how well Professor Joel Gora spoke, how smart he was, and how he kept coming up with hard to answer hypotheticals. I was hooked from the beginning.
I remember Professor Michael Gerber, then a Legal Writing Instructor. The first paper I ever submitted in his class came back with a comment circled at the top: "BLECH." The writing was pretentious, and I struggled to sound smart. As time went on, he changed my writing from an overwrought, high falutin' style to one like his: relaxed and breezy. He makes it look easy, but it isn't. (It was all good because he hired me to be a research assistant in connection with his Business Reorganizations casebook)."
Why do you support Brooklyn Law School?
"I was the first in my family to graduate from a four-year college and the first to go to law school. Brooklyn Law School gave me the education to pursue a career I love. I tell people, "If you love what you do, you will never work a day in your life." Brooklyn Law School also furnished me with a lifelong mentor and friend in Professor (then Dean) Gerber, several classmates who became dear friends for life, and – maybe above all – a place where I feel I fit in. Each of these gifts is invaluable, and I do what I can to help as appreciation."
Thank you for your support, Brian!