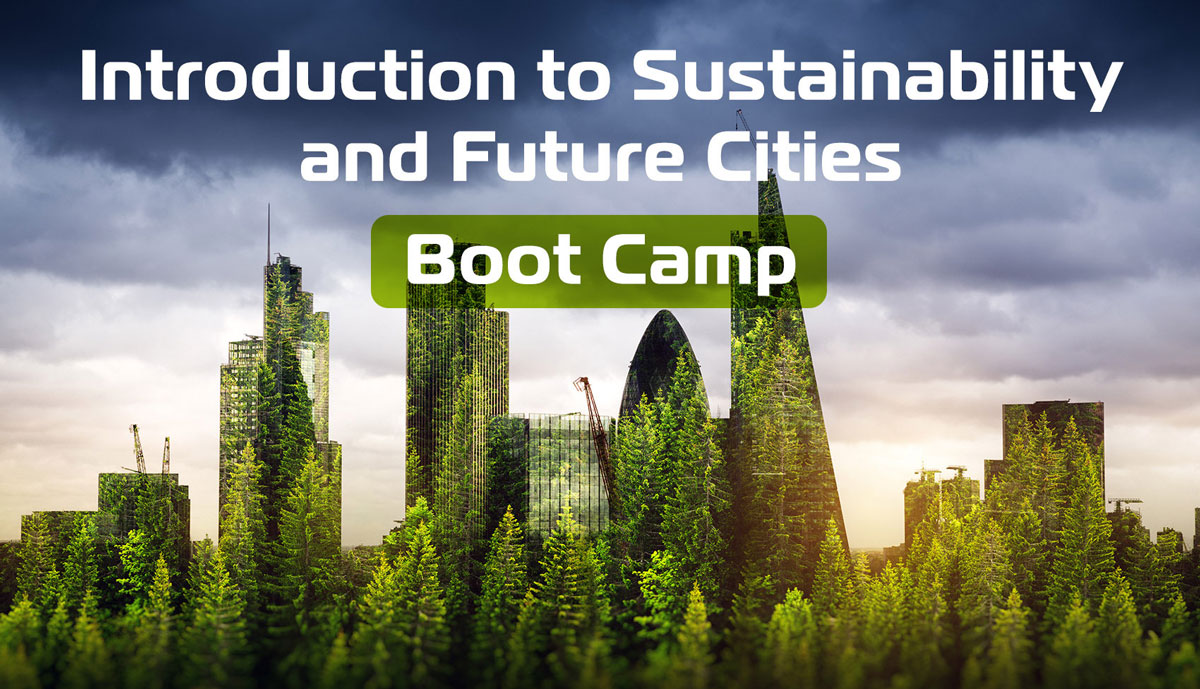 Date: Thursday, June 23, 2022
Time: 9 a.m. – 7 p.m. (EDT U.S. and Canada)
Location: Hybrid Event
Climate change has forced a top-to-bottom reconsideration of how municipalities regulate and energize the built environment. In New York City, recent local laws governing everything from carbon emission standards to sustainable roofing, Energy Star Ratings, and PACE financing is having a systemic impact on the way the private and public sectors plan, design, build, and operate buildings.
In response to the above, Brooklyn Law School is offering a one-day boot camp to provide participants a forward-looking immersion into the regulatory and market landscape defining sustainability and how it applies to the urban environment.
Topics will include:
How market forces and new legislation are propelling innovation in sustainability;
How green contracts are impacting designers, developers, and contractors;
How recent developments in NYC might foreshadow systemic changes to national infrastructure;
How advances in green technology (including innovations in building materials, sensors, and smart systems) will disrupt building infrastructure; and
How regulation of the private sector and other market factors will continue to influence the sustainability of our built environment.

Sponsors
Thank you to our Sponsors!
Silver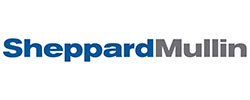 ---
Supporters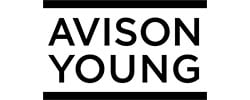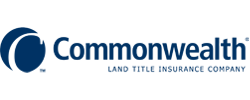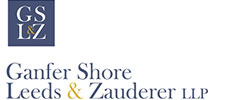 Keynote
The program will commence with a Keynote address from Frank V. Carone '94, Chief of Staff to Mayor Eric Adams, offering perspective on this administration's approach to sustainability. This program will provide valuable training and networking opportunities to legal and nonlegal professionals, enabling them and their employers to anticipate, identify, and navigate sustainability issues efficiently and effectively.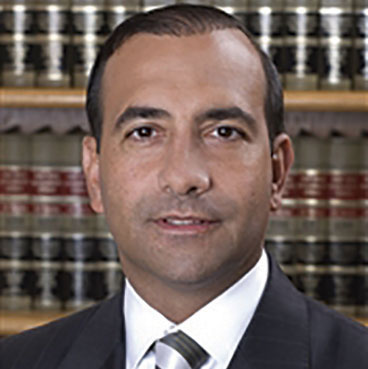 Frank V. Carone '94
Chief of Staff to Mayor Eric Adams
New York City Office of the Mayor
Read Carone's Bio
Since January 2022, Frank Carone has served as Chief of Staff to New York City Mayor Eric Adams.
An accomplished negotiator and business litigator, Carone was an Executive Partner at Abrams Fensterman, LLP, before joining Mayor Adams's team. Leading the firm's Brooklyn office since 2011, he transformed it into the largest legal practice in the borough and helped establish Abrams Fensterman as one of the region's premier law firms. His practice comprised an array of civil and criminal matters for individuals, corporations large and small, governmental agencies, nonprofits, professional practices, and independent family offices, as well as providing government-relations strategies. Forbes has cited him as "one of the foremost experts on business negotiating strategy" in the country.
Prior to joining Abrams Fensterman, Carone founded a successful mortgage bank that he grew into a multistate enterprise and negotiated a merger with a larger institution.
Born and raised in Brooklyn, Carone has long devoted himself to serving local organizations. His business and nonprofit engagements have included Board Member and Audit Chair of Hanover Community Bank (HCB); Board and Audit Committee Chair of Ridgewood Bushwick Senior Citizens Council; and Board Member and Audit Chair of the Catholic Foundation of Brooklyn and Queens. Carone joined the founding advisory Board of the New York League of Independent Bankers and serves on the Board at the Downtown Brooklyn Partnership. He is also the Immediate Past President of the Brooklyn Bar Association, served two terms on the New York City Taxi & Limousine Commission, and as chair of the New York State Bar Association Committee on Transportation Law. For almost a decade, Carone was counsel to the Kings County Democratic County Committee.
A graduate cum laude from St. John's University with a B.S. in Finance, Carone received his J.D. from Brooklyn Law School, where he received the award for American Jurisprudence in Legal Ethics. He also served in the United States Marine Corps from 1993-1995, commissioned as a 2nd Lieutenant.

Program Schedule
Thursday, June 23
9 – 9:15 a.m. EDT | Welcoming Remarks
Michael T. Cahill, President, Joseph Crea Dean & Professor of Law, Brooklyn Law School
---
9:15 – 9:35 a.m. EDT | Keynote Address
Frank V. Carone '94, Chief of Staff to Mayor Eric Adams, New York City Office of the Mayor
---
9:35 – 9:45 a.m. EDT | Break
---
9:45 – 10:35 a.m. EDT | Session 1 - What is Sustainability and How Does it Affect all Cities?
This session will introduce the audience to a myriad of concepts to coin a working definition of "Sustainability". It will include analysis of current retrofit strategies being applied to existing buildings and new design and construction methodologies utilized in current and future developments. The panel will explore how individuals and natural resources are impacted by the failure to incorporate sustainable construction and, conversely, how the same might benefit from adoption of these techniques.
Topics will include:
The Built Environment
Natural Resources
People Inhabiting the Cities
From Single Properties to Neighborhoods to Cities
Moderator: Richard J. Sobelsohn '98, Professor of Practice & Adjunct Professor of Law, Brooklyn Law School
Speakers will include:
Maria Aiolova, Global Principle, ILAB at AECOM
Michael Ingui, Founder of the Passive House Accelerator, Baxt Ingui Architects
Stephanie Margolis, Executive Director, NYC Climate Action Alliance
Ellen Sinreich, Managing Principal, The Sinreich Group
---
10:35 – 10:45 a.m. EDT | Break
---
10:45 – 11:35 a.m. EDT | Session 2 - Where Do We Start? Getting the Ball Rolling on Sustainability
This session will examine the motivational factors that lead to sustainable development including without limitation, market perceptions, economic forces and governmental incentives and directives. Also discussed in this session are how property owners and developers are financing sustainable construction (retrofits and new construction) and the impact of ESG and Corporate Social Responsibility.
Topics will include:
Market Forces
Legislative Initiatives (Carrots/Sticks)
Financing Sustainable Development
ESG, CSR and other Corporate Mandates
Moderator: Jeff Lee Romero '05, Principal, Karp Strategies
Speakers will include:
Calvin Lee, Director & Senior Counsel, WeWork
Daphany Rose Sanchez, Executive Director, Kinetic Communities Consulting
Nick Stolatis, Principal, EPN Real Estate Services, Inc.
E. Gail Suchman, Partner, Sheppard Mullin
---
11:35 – 11:45 a.m. EDT | Breaks
---
11:45 a.m. – 12:35 p.m. EDT | Session 3 - Green Hues in Contracts
This session presents how agreements are taking on sustainability provisions and, in turn, how these new contract clauses impose novel obligations not addressed previously. Also discussed are the many additional players in the green building world and that sustainability is no longer merely focused on property owners, design professionals or contractors.
Topics will include:
Leases
Purchase and Sale Agreements
Loan Documents
Vendor Agreements, including green property management
Moderator: Richard J. Sobelsohn '98, Professor of Practice & Adjunct Professor of Law, Brooklyn Law School
Speakers will include:
Mark Jackson '11, General Counsel and VP, Industry City
Rachel John, Senior Associate, Zetlin & De Chiara LLP
Laurie Rothenberg, Assistant General Counsel, Pfizer
---
12:35 – 1:45 p.m. EDT | Lunch Break
---
1:45 – 2:35 p.m. EDT | Session 4 - National Infrastructure Sustainability Initiatives
This panel will explore the state and federal policies and regulatory frameworks that are in place, and in the pipeline, that will legislate the incorporation of sustainability into the many components of what makes up national infrastructure. This includes physical infrastructure projects such as healthcare, education, transportation, weather preparedness and utility infrastructure, as well as renewable energy devices.
Topics will include:
Roads
Vehicles
Utilities
Water
Weather
Charging Stations
Moderator: Richard J. Sobelsohn '98, Professor of Practice & Adjunct Professor of Law, Brooklyn Law School
Speakers will include:
Nicole DeNamur, Owner, Sustainable Strategies PLLC
Stephen Del Percio, VP & AGC (in-house infrastructure, design-build, P3, and construction counsel), AECOM
---
2:35 – 2:45 p.m. EDT | Break
---
2:45 – 3:35 p.m. EDT | Session 5 - Degrees of Sustainability
To what extent the local, state and federal governments direct the incorporation of sustainability endeavors in government-controlled properties is only a part of this topic. Mandates for private property owners are looked at, in addition to what some property owners are doing above and beyond the minimum requirements for compliance.
Topics will include:
Legislative Compliance
Meeting the Minimums
Forward-Looking Compliance
Going for Gold (or Platinum or Silver)
Certification and Recertification
Certification Pitfalls



Legislative compliance minefields
Contractual slippery slopes
Multiple Certifications
Moderator: Richard J. Sobelsohn '98, Professor of Practice & Adjunct Professor of Law, Brooklyn Law School
Speakers will include:
David Briggs, Partner, Loci Architecture
Yetsuh Frank, Managing Director, Strategy & Programs, Building Energy Exchange
Breeze Glazer, Principal, LEAP/STEP
Fatou Jabbie, Founder and CEO, USL Technology Inc.
Bill McCracken, Partner, Ganfer Shore Leeds & Zauderer
---
3:35 – 3:45 p.m. EDT | Break
---
3:45 – 4:35 p.m. EDT | Session 6 - New Technologies in Sustainability
They say in the green building world "Technology is your friend." This discussion focuses on what new technologies are available today and what is on the horizon.
Topics will include:
Untried/New Materials
Planning For the Future of Technological Developments
What If We Got It Wrong and Current Thinking Changes?
How to Change Gears in Policy?
Who Pays the Price?
Moderator: Richard J. Sobelsohn '98, Professor of Practice & Adjunct Professor of Law, Brooklyn Law School
Speakers will include:
Mitchell Joachim, Associate Professor of Practice, Gallatin School of Individualized Study and Co-Director of Global Design, NYU
Robert Politzer, President, GreenStreet NYC
Dennis Shelden, Director of Center for Architecture Science and Ecology (CASE), RPI
---
4:35 – 5 p.m. EDT | Break
---
5 – 7 p.m. EDT | Networking Cocktail Reception (All attendees and panelists welcome)
---

Both in-person and virtual participation are being offered.
All guests attending in person are required to be fully vaccinated and boosted. Non-BLS faculty, students, and staff will have to provide identification, proof of COVID-19 vaccination and booster to the security guard on duty at the Law School in order to attend the event. Please view the Brooklyn Law School (BLS) Guest COVID Guidelines prior to attending this event.