The Brooklyn Law School Alumni Dinner brings together leaders in our legal community as we celebrate the distinguished careers of our honorees. Please join us to reconnect with friends, classmates, and colleagues.
Date: Wednesday, March 15, 2023
Time: 6 p.m. – 9 p.m.
Location: Cipriani 25 Broadway, New York, N.Y.
Schedule of Events:
6:00 p.m. – 7:30 p.m. | Networking Cocktail Reception
7:30 p.m. – 9:00 p.m. | Awards Presentation & Dinner
Please respond by Monday, March 6.
---
Honorees
Alumnus of the Year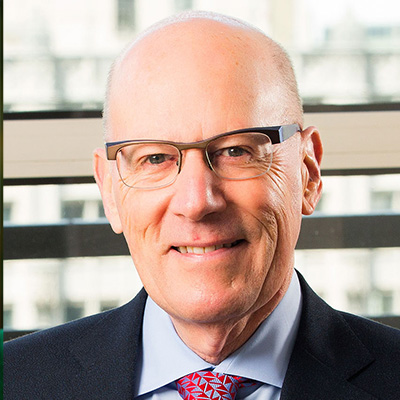 Bernard Nash '66
Member and Co-Chair of State Attorneys General Practice
Cozen O'Connor
Bernie Nash '66 is Co-Chair of the nationally acclaimed State AG Group at 825-lawyer firm Cozen O'Connor.
Over 50-plus years of practice, Bernie has cultivated an unsurpassed understanding of the state attorneys general (AG) world and is credited with having invented the state AG practice area. He founded and leads the top practice in the United States devoted exclusively to defending clients in AG investigations and litigations, resolving state AG disputes, and counseling clients on successfully navigating and managing AG scrutiny and oversight. Clients come to Bernie when their company's reputation, market position, and very existence are on the line. He represents some of the largest companies in the world across a wide range of industries, including financial services, telecommunications, technology, software, retail, energy, automotive, pharmaceuticals, and agriculture.
Bernie has vast experience handling large mergers with antitrust implications, significant single-state AG actions, and large multi-state actions. His no-nonsense, reality-based perspective, together with his decades-long relationships with individual AGs and their staffs, allow Bernie to approach problems creatively and negotiate (or litigate) to achieve the best possible outcomes for his clients. Bernie is the co-editor of Cozen O'Connor's State AG Report blog and co-host of State AG Pulse, the go-to podcast on state AGs.
Before founding his own firm, Blum & Nash, in 1977, Bernie served as Special Counsel to the U.S. Securities and Exchange Commission in Washington, D.C., and as Counsel to the U.S. Senate Subcommittee on Antitrust and Monopoly, where he was the drafter and architect of the Hart-Scott-Rodino Antitrust Improvements Act of 1976 (also known as the Nash Act).
Bernie graduated with a B.B.A. from City College of New York of the City University of New York in 1963, and obtained his J.D. from Brooklyn Law School, where he was associate editor of the Brooklyn Law Review, in 1966, graduating cum laude. Bernie was awarded a Lifetime Achievement Award from Brooklyn Law School in 2018. He is married to Phyllis Nash, and they are proud parents of Paul and Nicole and grandparents of Zachary, Jacob, Jasper, and Alex.
Distinguished Service Awardee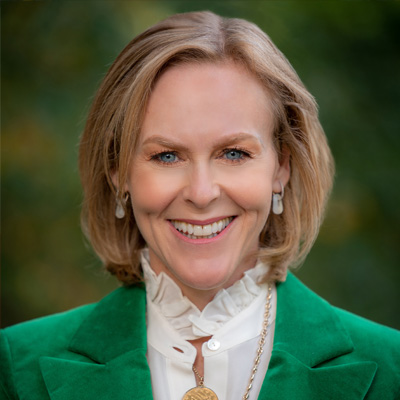 Debbie Epstein Henry '94
Entrepreneur, Author & Speaker
Chair, Women's Leadership Circle
Co-Founder, Women's Leadership Network
Debbie Epstein Henry '94 is a lawyer turned entrepreneur, author, and public speaker with an expertise in women, careers, workplace dynamics, and law. Debbie runs DEH Consulting, Speaking, Writing and consults with and speaks at private retreats, public events, and conferences. Her international work includes engagements in Paris, Madrid, Vienna, The Hague, London, and more. Hundreds of news outlets have featured her work, including The New York Times, NBC Nightly News, The Wall Street Journal, and National Public Radio.
Debbie runs the DEH Speaker Series, hosting programming with thought leaders that draws hundreds to 1,000-plus participants per quarter. She also hosts the podcast Inspiration Loves Company, exploring how to do and be better at life, work, and everything in between. She wrote two best-selling books, Law & Reorder (author) and Finding Bliss (co-author), and she conceived of and co-ran the Best Law Firms for Women initiative for a decade.
Debbie built a national network of 10,000-plus lawyers and co-founded Bliss Lawyers. Nine years later, she co-facilitated the successful acquisition of Bliss by its largest competitor, Axiom, the global leader in high-caliber, on-demand legal talent.
Debbie is the co-founder and chair of Brooklyn Law School's Women's Leadership Circle, which runs the Women's Leadership Network, a national women's law student and alumnae initiative. She is also the immediate past president of The Forum of Executive Women, a membership organization of the top 600 women in business in the greater Philadelphia region.
Debbie has received numerous awards, including the Anne X. Alpern Award, presented annually to a female lawyer who demonstrates excellence and makes a significant impact on women in the law. She received a B.A. from Yale and a J.D. from Brooklyn Law School, graduating cum laude in 1994. Debbie, a native New Yorker, recently returned with her husband to the New York area; they have three sons, Oliver, Spencer, and Theo.
Rising Star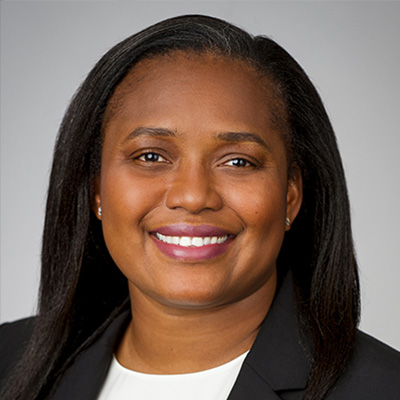 Aubria Ralph '19
Associate
Weil, Gotshal & Manges LLP
Aubria Ralph '19 is a midlevel banking and finance Associate at Weil, Gotshal & Manges LLP's ("Weil") New York office.
Aubria participates in advising borrowers, private equity sponsors, banks, and other financial institutions in a variety of financing transactions, including first- and second-lien credit facilities, middle market and large-cap financings, cross-border and domestic acquisition financings, liability management and debt restructuring transactions, and, more recently, crypto and ESG-adjacent transactions. Prior to joining Weil, Aubria was a private equity and finance associate at another international law firm, where she focused on private equity, general securities, syndicated debt financings, secured high-yield bond offerings, and sovereign debt offerings.
In addition to her banking and finance practice, Aubria maintains a robust pro bono practice where she primarily focuses on immigration, human trafficking survivor rights and individual rights cases, and has managed long-term litigation research projects to support the National Women's Law Center and Washington Lawyers' Committee for Civil Rights and Urban Affairs. She is also a member of the American Bar Association and the Women's Bar Association of the State of New York and has been an active member of the Brooklyn Tabernacle church for 13 years.
Aubria continues to be an active alumna, providing knowledge and resources to formal and informal mentees and served as one of the debt financing commentators in the Brooklyn Law School Business Boot Camp. During her time at Brooklyn Law School, Aubria was an Edward V. Sparer Public Interest Law Fellow and Martin Luther King Junior Scholar. She also served on Appellate Moot Court and the Brooklyn Journal of Corporate, Financial and Commercial Law.
Before earning her J.D. from Brooklyn Law School in 2019, Aubria received a B.A. in English and Chemistry and an M.A. in Medieval Studies from CUNY Brooklyn College and an M.A. in Non-profit Management and Finance from Regent University.
---
Sponsors
PLATINUM
---
Frank Aquila `83
Chairman
Brooklyn Law School Board of Trustees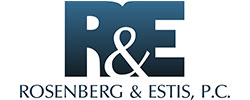 DIAMOND
---


GOLD
---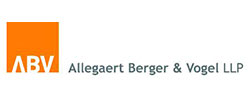 Valerie Fitch '88 & Ed Flanders '89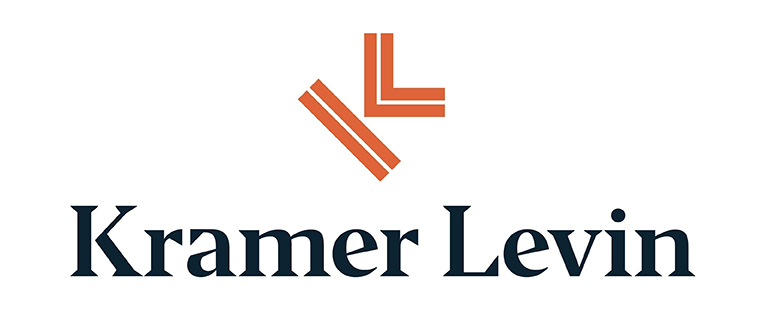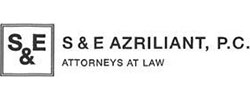 SILVER
---
Joseph Bondy '94 & Meeka Bondy '94
Sean Devine '08
Douglas Elliman Real Estate

Gloria Greco '98 & Elizabeth Crea '98

The Minkowitz Charitable Foundation
Martin Minkowitz '63 & Carol Ziegler
Hon. Stuart A. Minkowitz '92
Hon. Louis R. Rosenthal '67
Past President, BLS Alumni Association
PREMIUM SUPPORTERS
---
Colleen Caden '99
Erica Carter '15
Frederick Cohen '67
Irwin Cohen '58
Steven Cohn '73
Brendan Gibbons '15
Robert Kaufman '57
Andrew Kissner '16
Joshua Morey '13
---
Registration Details
Individual Registration Purchase
$500 Premium Ticket*
$300 Standard Ticket
$100 Ticket for the Classes of 2018-2022 and Public Service Attorneys
*Individual Premium tickets provide additional philanthropic support to Brooklyn Law School.
Sponsorship Opportunities
We appreciate your consideration of the following sponsorship opportunities for the Alumni Dinner:
Presenting Sponsor ($50,000)
Platinum Sponsor ($25,000)
Diamond Sponsor ($10,000)
Gold Sponsor ($5,000)
Silver Sponsor ($2,500)
All proceeds from the event will support the Annual Fund for students at Brooklyn Law School.
Please respond by Monday, March 6. Learn more about our Sponsorship Opportunities and Benefits.
Register for the event below.
Please respond by Monday, March 6.
---
For more information about sponsorship opportunities, or to register by phone, please contact Sarah Gowrie at the Office of Alumni Engagement at (718) 780-0319 , or at sarah.gowrie@brooklaw.edu.
We hope you will join us!