Hands-on experience in a dynamic and growing field
The Health Law & Policy Fellowship is designed for Brooklyn Law School students who have demonstrated outstanding academic and/or professional achievement in health, public health, science, and/or biotechnology, and who are interested in pursuing legal careers in those fields.
The centerpiece of each fellowship is a major research project on a legal or policy issue related to medicine, health care, public health, and/or biotechnology. The project culminates in a research paper or other work product which in turn will form the basis for a presentation to other Fellows and guests at an event during the school year.
Each fellow works closely with at least one faculty member or leading professional on his or her research project. Fellows also participate in, and help organize, events sponsored by the Center for Health, Science & Public Policy.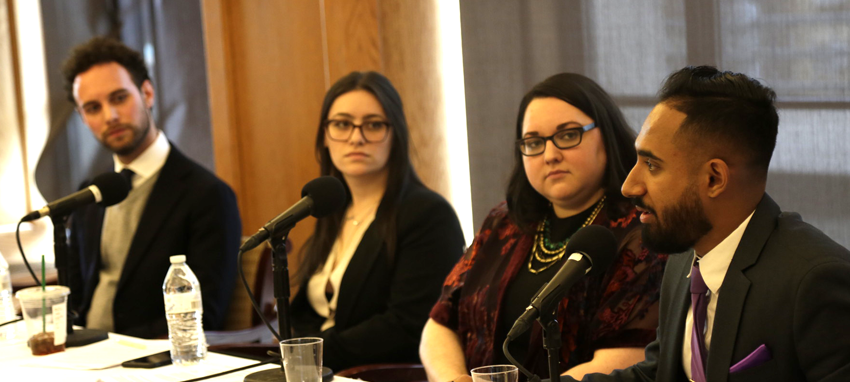 Requirements
Fellowships are for one year with the option of an additional year. An additional year is not automatic. Students must submit an application and meet the relevant criteria for an additional year. Students are eligible to apply for the fellowship after completing their first year of law school.
Applicants must demonstrate the following qualities to be selected for the Health Law and Policy Fellowship:
Leadership - proven ability to successfully develop and lead projects
Academics - the ability to successfully develop, complete, and present a research project
Service - commitment to promoting progress and understanding in medicine, public health, or biotechnology
Brooklyn Law School's Health Law & Policy Fellows complete a project that culminates in a research paper or similar product, give a formal presentation of the results of their research to a gathering of other fellows, Faculty, Committee members and the larger BLS community, engage in a service project that contributes to the work of the Center for Health, Science & Public Policy, and attend various meetings and events associated with the fellowship program.
Application
Applications are due in the spring semester prior to the award year. To request an application, contact:
Karen Porter
Executive Director of the Center for Health, Science & Public Policy
karen.porter@brooklaw.edu
Fellowship Project Abstracts
Read current and past fellowship project abstracts.
Health Law Fellows
2022-2023 Fellows
---
Kylie Bae '23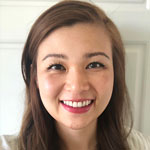 Kylie Bae '23 graduated from the University of California Los Angeles with a Bachelor's Science degree in Nursing. After college, Kylie went to work for the U.S. Veterans Affairs Medical Center in Silicon Valley. To provide the best care for the veterans, she trained in cutting-edge, state-of-the-art healthcare technology. For generations, her family provided healthcare to people in need. Kylie's interest in healthcare systems developed from witnessing firsthand her family's dedicated work in promoting public health and advancing the well-being of people.
Shoshana Finkel '23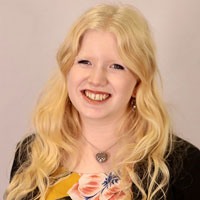 Shoshana Finkel is a 3L at Brooklyn Law School. This is her second year as a Health Law and Policy Fellow. During her first year of the fellowship, Shoshana conducted a research project on state regulation of COVID-19 disease control in residential facilities for people with developmental and intellectual disabilities. This past summer, Shoshana was an intern at the CDC Public Health Law Program, where she developed her fellowship research into a legal epidemiological study of the relationship between regulatory responses to the pandemic and morbidity and mortality data of residents of congregate care facilities. Additionally, during her time at the CDC, Shoshana developed a report on the enforcement of mandated reporting by providers to state vaccine registries. During her time in law school, she has also worked at NYLAG Legal Health, the Disability and Civil Rights Clinic at BLS, and as an extern to the Hon. Katherine Levine of the Kings County Supreme Court. She is the 3L Co-Chair of the Disability Advocacy Law Students Association and loves to cook and explore New York City.
Caitlyn Genovese '23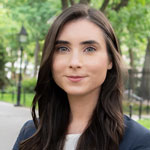 Caitlyn Genovese '23 is a second-year law student at Brooklyn Law School, eager to use her scientific background as it applies to the legal world. Caitlyn graduated from the College of Charleston with a degree in Biology, minoring in Psychology. While in college, she worked in a neurobiology laboratory at the Medical University of South Carolina, focusing on dopaminergic pathways driving addiction, depression, and motivated behavior. After college, she continued her research experiences as a lab manager and research technician at Weill Cornell Medicine in the Cesarman Laboratory. At Weill Cornell, Caitlyn collaborated with her colleagues on projects focused on Kaposi Sarcoma. Her main project focused on point-of-care diagnostic studies to deploy portable diagnostic devices and education on proper laboratory procedures to facilitate independent testing capabilities in sub-Saharan Africa. Her secondary project focused on studying Wilms' Tumor I expression as a potential target for immunotherapy. This work at Weill Cornell inspired Caitlyn to seek a Juris Doctorate, ultimately leading her to Brooklyn Law School. Her collaborative work at Weill Cornell is published in Blood Advances, and she expects a second publication to be forthcoming. Caitlyn was chosen as a 1L Legal Council on Diversity (LCLD) Summer Scholar at Pfizer in their New York Headquarters. As a 1L Summer Scholar she worked in Pfizer's Intellectual Property department on current patent litigation and intellectual property enforcement. As a Fellow, Caitlyn hopes to use her background to find a more balanced junction between health law, intellectual property, and scientific development to create a more inclusive global health opportunity for all.
Alyson Jensen '23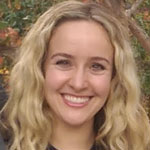 Alyson Jensen '23 is interested in implementing innovative policy-based programs to promote more equitable health outcomes and access to health care for low-income and vulnerable populations. As a Health Law & Policy Fellow, she hopes to develop policy proposals related to Medicaid expansions for immigrant and undocumented individuals across the life course, including Medicaid estate recovery reform and expansion of Medicaid-funded long-term services and supports. She currently partners with community-based and safety-net organizations to improve health care access and utilization for immigrant communities and vulnerable populations across NYC as the Senior Manager of Community Partnerships for the Bureau of Equitable Health Systems at the NYC Department of Health and Mental Hygiene. Alyson's previous experiences in health systems reform and advocacy include facilitating geriatric care services for Medicaid-eligible seniors, expanding access to Supplemental Nutrition Assistance Program benefits at farmer's markets, implementing needs assessments for public school wellness councils, and promoting a healthier National School Lunch Program at schools with high free and reduced price meal participation. She holds an MPH in Population and Family Health with a certificate in Health Policy from the Columbia University Mailman School of Public Health, and a BA in English from the University of California, Los Angeles.
Slay Latham '22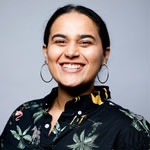 At the height of the pandemic, Slay Latham '22 (they/them/theirs) moved from their hometown in the Bay Area to New York to follow the dream of becoming an attorney. When they applied to law school, they knew they wanted to use their law degree as a tool for ensuring the survival of the LGBTQ+ community in and outside of the confines of the law. As a transgender person they know the law is often used as a tool for oppression rather than liberation. "All over the country, trans people, especially transgender youth, are under attack and need support. Efforts to target transgender Americans and their access to healthcare have skyrocketed since 2018, and I refuse to accept that any state has the authority to deem a population of people so undesirable that the medical care they need to survive becomes a crime. By March of 2022 at least 240 bills specifically designed to harm queer people had been introduced," said Latham. As Latham enters their final year, they feel an even deeper commitment to fight back against a rising wave of legislative hate. Their hope is that one day all trans people will be able to live in a world that not only sees our humanity but sets us up to live our lives free of violence.
Carly Sternberg '23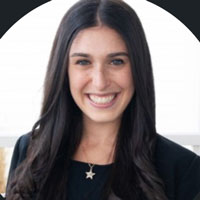 After working in the health policy and employee benefits space in Washington D.C., Carly came to law school to pursue a career in health law and policy. Currently the President of The Health Law and Policy Association, Carly has taken advantage of many of the health law opportunities at Brooklyn Law School including health law courses and the health law and policy externship. Carly is passionate about health law issues because it's a complex and challenging area that encompasses a vast array of issues that deeply affect people's lives. Carly hopes to use this fellowship to focus on an area of interest while trying to identify a way to use her research in an advocacy context.
Camille Tucker '23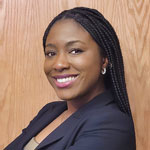 Camille Tucker '23 is a rising 3P student at Brooklyn Law School and a full-time elementary and middle school science teacher. She studied environmental science in high school and for her undergraduate degree, where she learned about the importance of using good science to inform laws and public policy. Her interest in health law, science and the law, and biotechnology have all grown during her time at Brooklyn Law School, thanks in large part to courses like Environmental Science and Mental Health Law, as well as a summer internship at Regeneron Pharmaceuticals, Inc. She is looking forward to participating in the Health Law and Policy Fellowship this academic year.
Arpi Youssoufian '23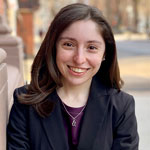 Arpi Youssoufian '23 graduated with a B.A. in Biology from Barnard College in 2016 and Ed.M. in Mind, Brain, and Education from Harvard University in 2017, and continued at Harvard for three years as a post-graduate Research Associate in cognitive and developmental neuroscience. At Brooklyn Law School, she works as a Research Assistant for Professor Adam Kolber and serves as the Managing Editor of the Brooklyn Law Review. Arpi spent her 2L summer at WilmerHale, and previously served as a federal judicial intern in the Southern District of New York and the District of Massachusetts. Arpi pivoted to law school from her career in the sciences after recognizing the need for effective translation between the two fields, and broadly aims to bridge the divide between medical, health, and scientific research and legal practice in furtherance of a just and more equitable society.
2021-2022 Fellows
---
Michael L. Cederblom '22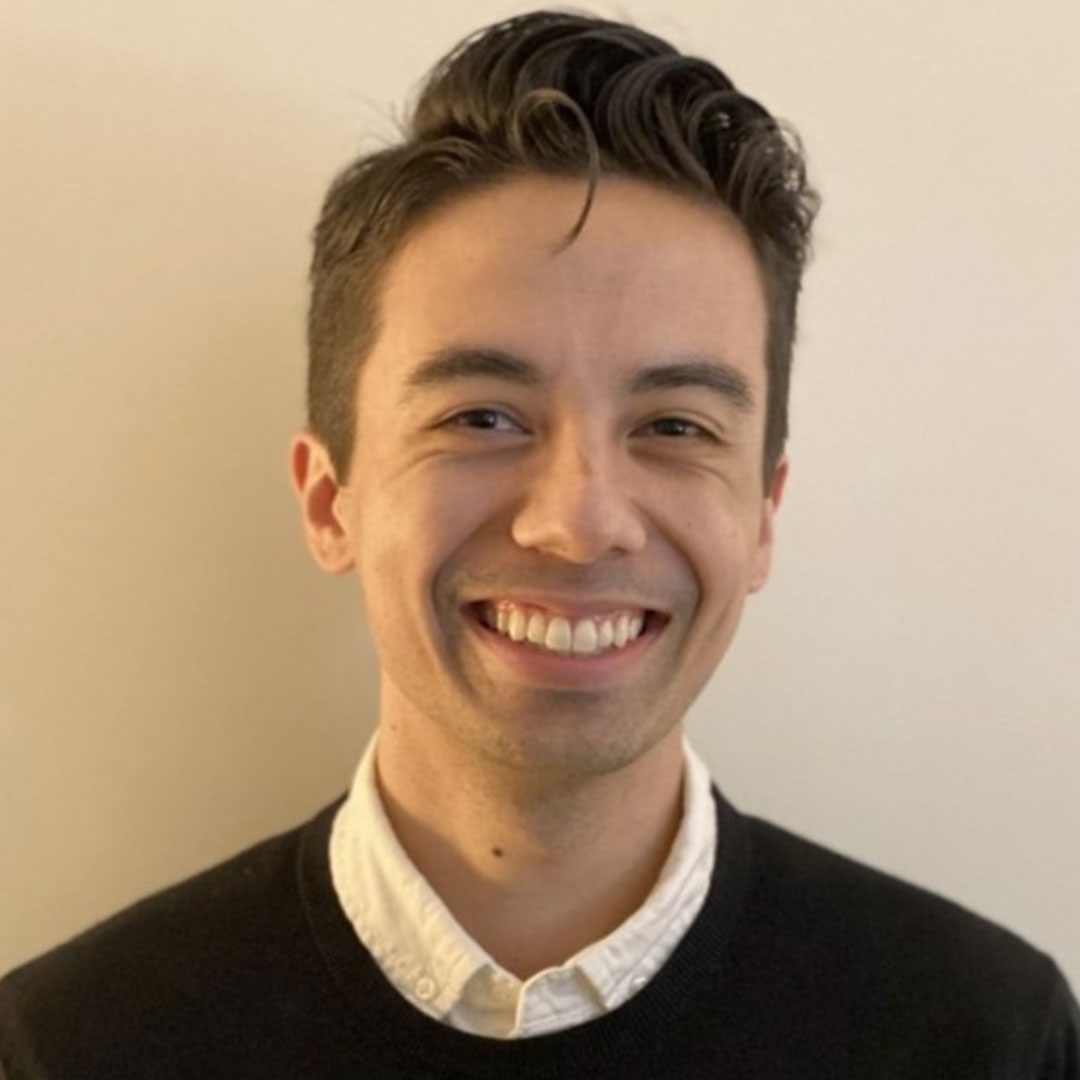 Michael L. Cederblom '22 graduated cum laude in 2018 with a B.S. in Psychology from the University of Washington in Seattle, WA. In college, he worked as a research assistant, researching the effect of mindset on smoking cessation in conjunction with the Fred Hutchinson Cancer Research Center. His interest in health ultimately stems from his family background in the healthcare industry; this has been strengthened through his experience and coursework in law school. Michael previously worked at Community Health Advocates, as a federal judicial intern in the Eastern District of New York, and as a summer associate in the Health Care & Life Sciences Group at Debevoise & Plimpton where he will return in 2022. He currently works as a research assistant for Professor Frank Pasquale on issues related to COVID-19, privacy, and antitrust. He will work at the N.Y.C. Department of Health and Mental Hygiene in the fall of 2021. Michael's article on digital contact tracing and pandemic response will be published in the Loyola Chicago Annals of Health Law and Life Sciences in the Winter of 2021. Michael is a Notes Editor of Brooklyn Law Review and a co-founder and current Co-President of the Antitrust and Competition Law Association at Brooklyn Law. As a Fellow, Michael hopes to explore the intersection of public health, law, and philosophy to make public health policy more equitable during times of crisis.
Shoshana Finkel '23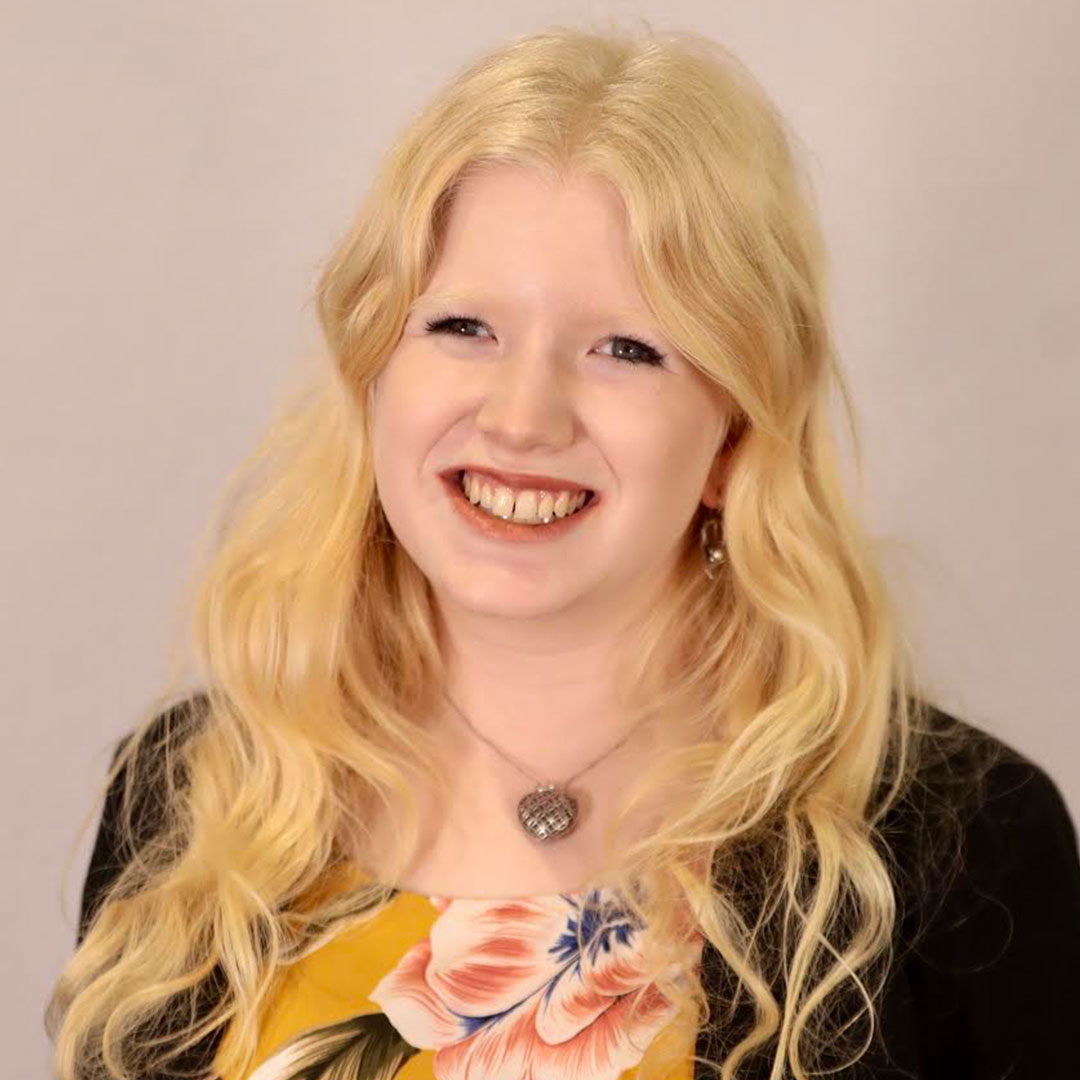 Shoshana Finkel '23 is a second year law student at Brooklyn Law School. She is passionate about finding ways for governments, healthcare systems, and community groups to create equitable healthcare solutions. She has presented research at the American Public Health Association national conference on maternal health among women with disabilities, and has written and presented widely on disability inclusion in academia. Shoshana has previously worked in advocacy and research at the Lurie Institute for Disability Policy, the Ruderman Family Foundation, Centene, Disability Policy Consortium, and NYC Health+Hospitals. Most recently she has worked as a legal intern with Legal Hand (Center for Court Innovation) and the New York Legal Assistance Group. Shoshana also loves cooking, playing board games, and spending time in nature.
Caraline Mikkelsen '23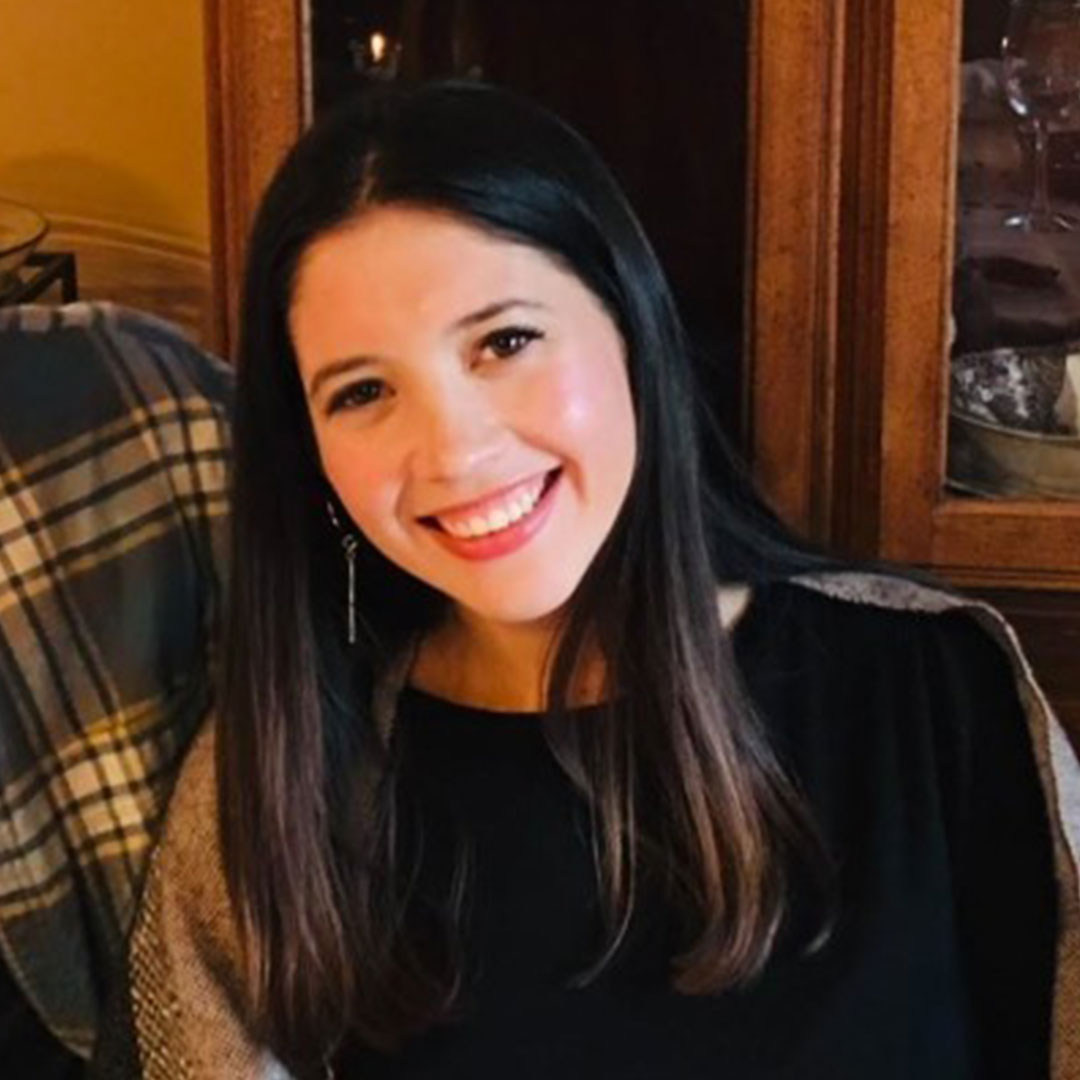 Caraline Mikkelsen '23 is interested in exploring the role our current mental health laws play in helping family members assist their ill relative with mental illness. Caraline graduated from University of Richmond with a B.A. in Psychology, and minors in Criminal Justice and Law & Liberal Arts. At Richmond, she served as Class President for the Westhampton College Government Association, where she led various large student events to uphold traditions of the college and to improve the campus community. She also did an internship at the D.C.'s Public Defender Services' Mental Health Division where she attended treatment plan meetings for clients that were involuntarily committed in psychiatric hospitals to make sure their rights were protected on the ward and to ensure that they had access to resources upon discharge to successfully transition back into the community. After she graduated, she worked as a paralegal at two firms, namely in corporate immigration law, and products liability. A year prior to coming to law school, she pursued a new opportunity at a general practice defense firm that has a robust mental health law department, an area she aspires to practice in the future. Since she has started law school as an evening student, she has maintained her full-time job during the day. In addition, she has involved herself in the law school's new student advising program, referred to as SAMP, where she mentors other part-time students. She is also a member of the Disability Advocacy and Law Association Program where she successfully started a petition for the University to offer Mental Health Law course in Spring 2022. She is currently training for the New York City Marathon for this November 2021, where all the proceeds she is raising will be donated to the National Alliance for Mental Illness in New York City. Caraline also completed Independent Research this past academic year in topics related to mental health law, and looks forward to expanding on her research efforts through this fellowship opportunity.
Leisa Rockelein '23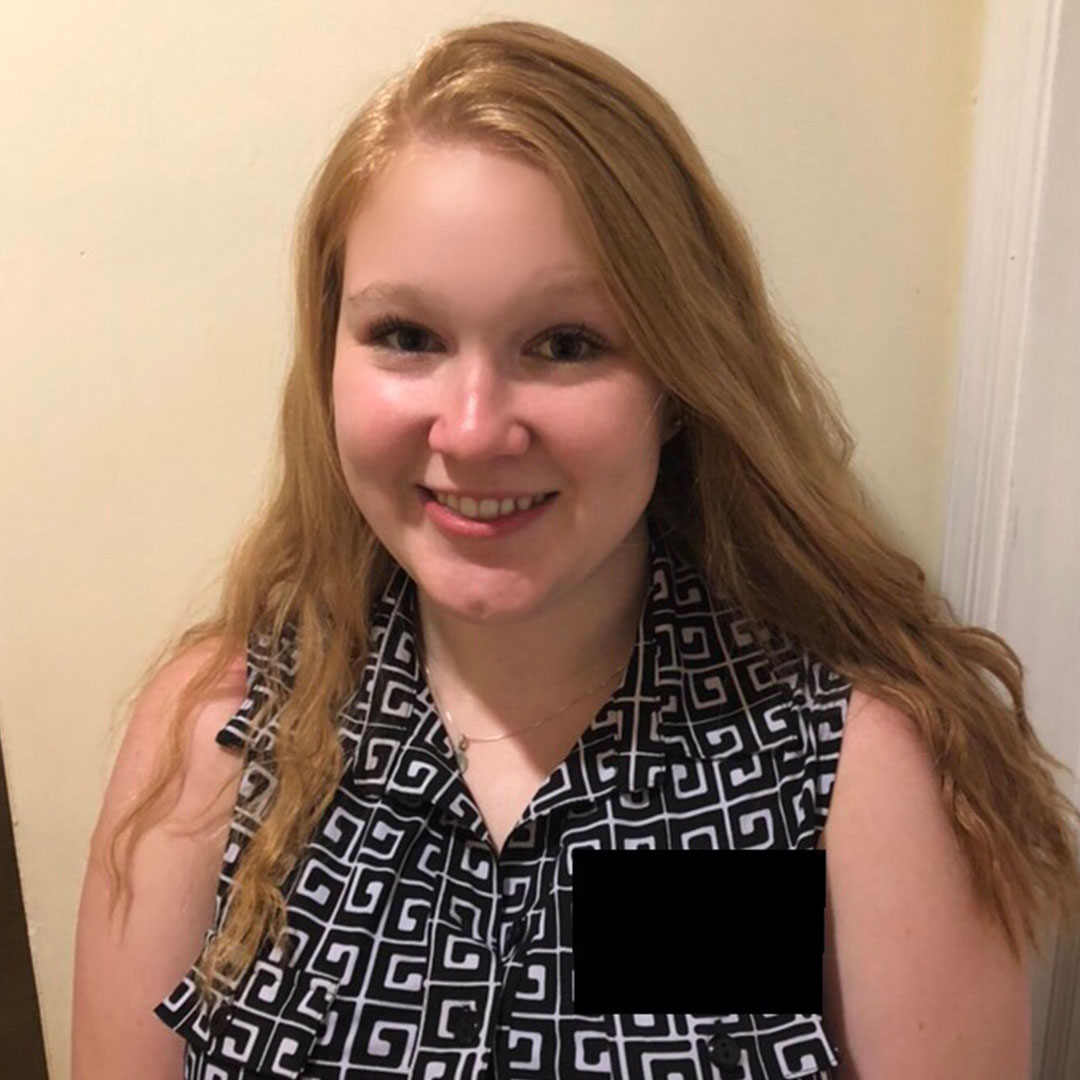 Leisa Rockelein '23 is a 2L at Brooklyn Law School. She grew up on Long Island, NY and attended Binghamton University for her undergraduate studies. She always had a strong interest in science, which was cemented when she minored in environmental studies in college. She has also been passionate about mental health, physical health, and overall wellness since a young age and pursued many extracurriculars in college around these topics. Beginning in the 1st grade, she was diagnosed with multiple health challenges from chronic illnesses to autoimmune diseases to mental illness. While she had always been a passionate advocate for health and disability rights, this grew even stronger in the recent pandemic. In her 1L year, she attended a panel on Environmental Justice & Covid-19 put together by the Environmental Law Society and the Health Law & Policy Association. The discussion cut across multiple issues she was passionate about Health Law & Policy. Leisa cannot wait to begin her research as a Health Law & Policy Fellow.
Hasan Tariq '22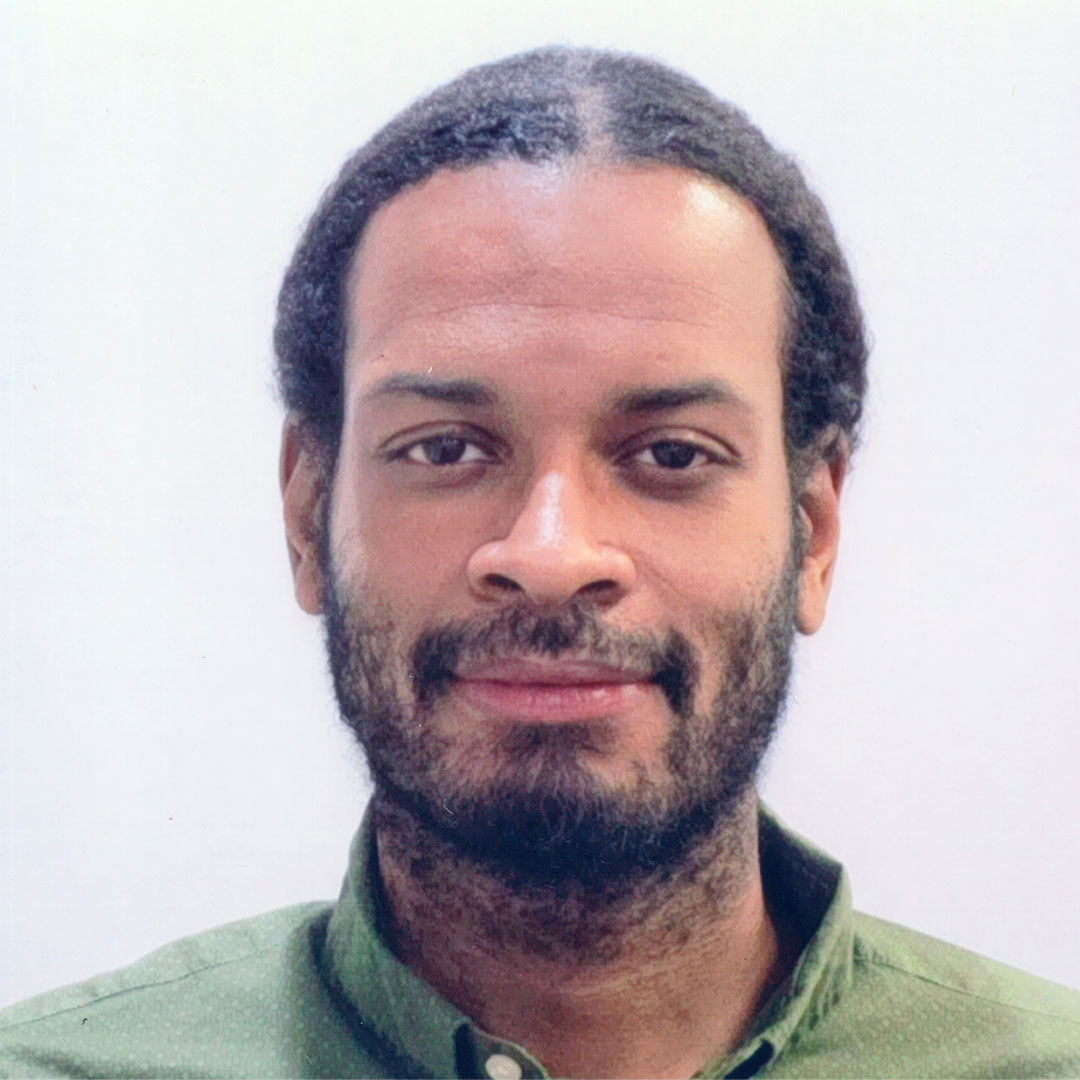 Hasan Tariq '22 worked for over a decade in a healthcare facility providing services to low-income people with HIV and AIDS. His clients were mostly people of color with histories of mental illness and substance abuse. A sizable minority also identified as LGBTQ. Meeting the healthcare needs of people from vulnerable and marginalized communities was sometimes complicated by the fact that the afflictions, behaviors and conditions of such groups are often stigmatized or criminalized, which could alienate people who require health care services but distrust a health care system in which they are underrepresented and stereotyped. Tariq is interested in ways that Health Law and developments in science and technology can help to mitigate bias and discrimination in ways that lead to better public health outcomes.
2020-2021 Fellows
---
Sarah Colgan '21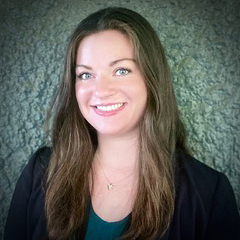 Sarah Colgan '21 graduated from Ohio State University with a Bachelor's degree in Speech and Hearing Science. Her interest in public health and health law stems from her work at Mount Sinai Hospital, where she worked on projects ranging from patient outreach to population health. After entering law school, she worked for a number of health law-related organizations, including the NYC Department of Health and Mental Hygiene, and at a medical malpractice defense litigation firm. Additionally, she is the Vice President of the Health Law and Policy Association and is an Article Editor for the Journal of Law and Policy, where her Note focusing on health equity will be published in the fall. As a fellow, she hopes to continue to research policies and legislation that will address the systemic inequalities in our health care system and help to achieve health equity.
Marissa Espinoza '23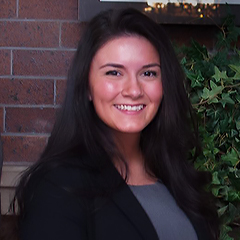 Marissa Espinoza is interested in the challenges that governments face in promoting public health policies amid anti-science public sentiment and a changing media landscape. Marissa graduated from Hofstra University with a B.A. in Economics, Political Science, and Psychology, and minors in Spanish, and Civic Engagement. At Hofstra, she received a Firestone Fellowship to conduct research on the 2008 financial crisis. Her senior thesis was a critical analysis of the Federal Reserve's policy of quantitative easing post-financial crisis, and won the Max Tenenbaum Endowed Memorial Prize for top Economics department thesis. After graduation, Marissa completed a Fulbright Scholarship in Ecuador focused on the rising growth of financialization in Ecuador and the threat it poses to the stability of the Ecuadorian financial system and economy. Marissa works full-time in state government and is a member of Brooklyn Law's Moot Court Appellate Division and the Brooklyn Journal of Law and Policy. She plans to continue working in public policy and government after graduation.
Daniel Lichtenauer '22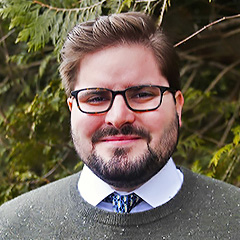 Daniel Lichtenauer graduated from Hamilton College in Clinton, N.Y. with a Bachelor of Arts in Biology. In college, he was awarded the McKinney Prize for persuasive speech and worked as a research assistant in the college's microbiology lab. Upon graduation, he joined the staff at Memorial Sloan Kettering Cancer Center as a Clinical Research Specialist, a position he held for five years. There, he was a resource for oncologists seeking novel therapy for patients whose disease had progressed on standard treatment and identified eligible candidates for government and industry-sponsored research protocols. His passion for accessible health care began in high school, where he led Kids for World Health, a student organization that raised funds and awareness for the treatment of neglected diseases in Africa. Daniel's research interests include informed consent and the socioeconomic barriers of access to clinical trials. This summer, Daniel was an intern at the Legal Wellness Institute at The Family Center, an organization that provides holistic legal services for medically fragile New Yorkers.
Sydney Wolchok '22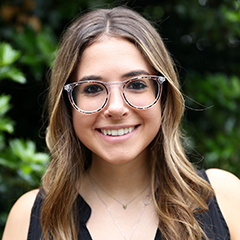 Sydney Wolchok is a second-year law student at Brooklyn Law School. She studied Environmental Sciences and Human Health while at Emory University. She received a Master of Public Health from Columbia University's Mailman School of Public Health from the Environmental Health Sciences Department with a concentration in Climate and Health. At Mailman, Sydney focused on adverse health outcomes that are a result of detrimental environmental effects. Unfortunately, the most intense and concentrated environmental effects are seen in underserved and vulnerable populations; particularly in communities of children, the elderly, people of color, and low-income residents. Sydney hopes to bring her background in environmental health sciences to the field of law fighting for environmental justice and bridging the gap between scientists and decision makers to formulate effective and realistic policy solutions. Her passion for environmental health and dedication to this field will allow her to focus on the intersection between the law, environmental science, and human health. Sydney was a legal intern at the US EPA Region 2 Office in the New York Caribbean Superfund Branch as a BLSPI Fellow during her 1L summer. Sydney is excited to continue to explore her interest in environmental law through Brooklyn Law School's Health Law & Policy Fellowship.
Marissa Wong '21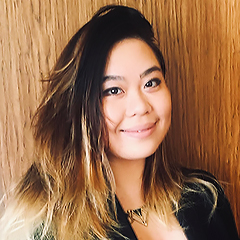 Marissa Wong is a third-year law student at Brooklyn Law School. Marissa graduated with a Bachelor of Business Administration degree from the Zicklin School of Business at Baruch College and worked in marketing for two and a half years. She developed an interest in health law during her time as a judicial intern, where she researched cases regarding insurance and health care law. Taking health law classes at Brooklyn Law solidified her interests. With the COVID-19 pandemic uprooting many areas of the law and our everyday lives, she became even more intrigued in the intersection between health law and the nation's law.
2019-2020 Fellows
---
Kim Aquino '21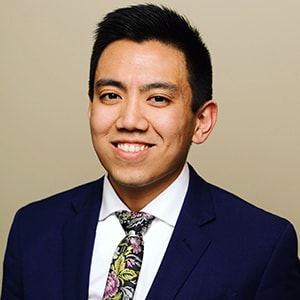 Kim Aquino graduated from the University of Texas at San Antonio with a Bachelor of Science in Biology and later earned his Master of Health Science in Reproductive and Cancer Biology from the Johns Hopkins University School of Public Health. Kim's interest in health law and policy stems from his involvement in the Baltimore community. While engaging with some of the poorest communities in Baltimore, Kim became deeply bothered to learn that serious health disparities in poor communities—especially black and brown communities—are deeply rooted in inequitable laws. This realization inspired him to pursue a career in which he would be able to make a broader and deeper impact. Prior to law school, Kim worked as a Healthcare Consulting Associate at Sage Growth Partners in Baltimore and later as a Senior Health Analyst at Hall and Partners in New York. Across these firms, Kim had the opportunity to consult for a range of healthcare/life sciences clients representing areas such as health tech, health clinics, pharma, and biotech. Kim hopes to further immerse himself in various health law practices with the long-term goal of using his expertise to effectuate change through law and policy reform. Currently, Kim is the President of the Asian Pacific American Law Students Association and the Treasurer of the Health Law and Policy Association.
Cory Bernstein '20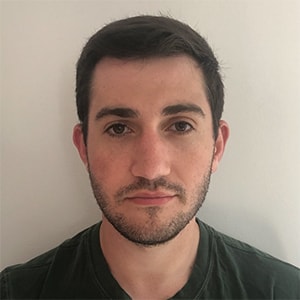 Throughout his time at Brooklyn Law School, Cory Bernstein has taken opportunities to learn and address intersectional legal issues low-income individuals with mental illness and disabilities face. As a Summer 2018 Edward V. Sparer Fellow, Cory interned with Mental Hygiene Legal Services, 2nd Appellate Division, representing individuals civilly committed at three Brooklyn psychiatric hospitals regarding their medical treatment and release. During the 2018-19 Academic year, Cory participated in Brooklyn Law School's Disability & Civil Rights Clinic where he represented and helped develop the record for the asylum hearing of an individual with significant developmental disabilities limiting his speech, and externed with Veteran Advocacy Project, helping low-income veterans with various mental illnesses and physical disabilities upgrade their VA discharge status to receive adequate health care services. This summer, Cory is an Equal Justice America Fellow with Disability Rights New Jersey, the state's congressionally authorized protection and advocacy organization for individuals with disabilities and mental illness. As a Health Law & Policy Fellow, Cory hopes to provide policy proposals addressing systemic gaps across civil and criminal legal systems affecting those with mental illness and disabilities.
Monica Beshay '20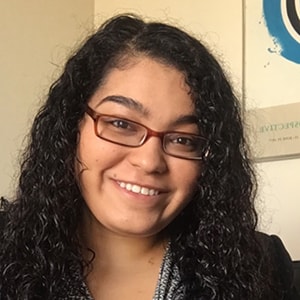 Monica Beshay is in the 2-year accelerated J.D. program. She has always had a strong passion for both law and science. As a child, Monica would often switch roles between playing a doctor or playing a judge. Consequently, you would often find her with both a gavel and a stethoscope. Her interest in health and legal studies grew as she got older. During her undergraduate years at Rutgers, The State University of New Jersey, Monica focused on studying the effect health and healthcare have on our country's policies. Monica also worked at the United States Senate during the passage of the Affordable Care Act. During her time there she learned about the intersection of healthcare and the nation's law. Monica is very excited to continue to further her knowledge in this subject area.
Thomas Kelly '20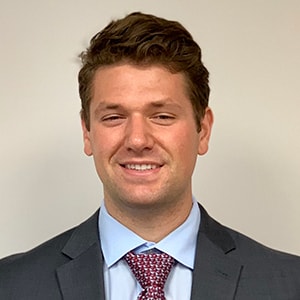 Upon entering law school, Thomas Kelly had a strong desire to pursue health law, and his desire has only grown during his time at Brooklyn Law School. He has taken advantage of many of the academic and extracurricular health law offerings at BLS, including the Health Law Externship, and the Health Law and Policy Association. These experiences have greatly impacted his legal work experiences, all of which have involved health law. These experiences prompted him to write his journal note about some of the most concerning health law issues today. He is excited to have his note published this academic year, and to have it coincide with his fellowship project.
Celeste Russell '21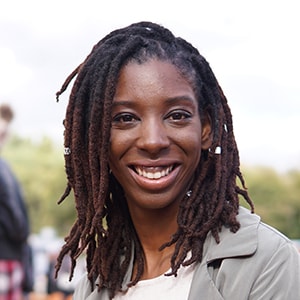 Celeste Russell's passion for public health began during her undergraduate career at Baylor University. While earning her bachelor's degree in Community Health, Celeste volunteered at a local homeless organization and became frustrated at the lack of a systematic approach to assisting vulnerable populations. Celeste continued her studies and earned her Master of Public Health at Columbia University and further understood the importance of a systematic approach to solving some of the most important public health issues of today. Celeste, however, also noticed that many issues in public health funding and programming are a direct result of policy and the strength of lobbies. She saw that important issues were being pushed to the curb in order to promote the issue of the moment. This political nitpicking inspired Celeste to pursue law school in order to better understand the political and legal processes that impact vulnerable populations and allow her to be a more effective advocate.