Hands-on experience in a dynamic and growing field
The Health Law & Policy Fellowship is designed for Brooklyn Law School students who have demonstrated outstanding academic and/or professional achievement in health, public health, science, and/or biotechnology, and who are interested in pursuing legal careers in those fields.
The centerpiece of each fellowship is a major research project on a legal or policy issue related to medicine, health care, public health, and/or biotechnology. The project culminates in a research paper or other work product which in turn will form the basis for a presentation to other Fellows and guests at an event during the school year.
Each fellow works closely with at least one faculty member or leading professional on his or her research project. Fellows also participate in, and help organize, events sponsored by the Center for Health, Science & Public Policy.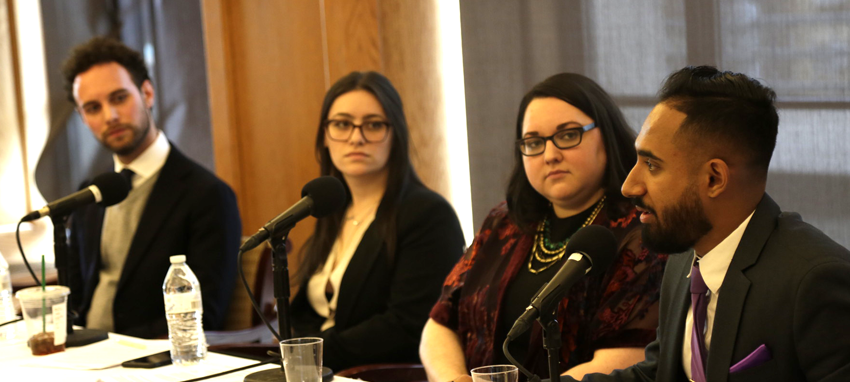 Requirements
Fellowships are for one year with the option of an additional year. An additional year is not automatic. Students must submit an application and meet the relevant criteria for an additional year. Students are eligible to apply for the fellowship after completing their first year of law school.
Applicants must demonstrate the following qualities to be selected for the Health Law and Policy Fellowship:
Leadership - proven ability to successfully develop and lead projects
Academics - the ability to successfully develop, complete, and present a research project
Service - commitment to promoting progress and understanding in medicine, public health, or biotechnology
Brooklyn Law School's Health Law & Policy Fellows complete a project that culminates in a research paper or similar product, give a formal presentation of the results of their research to a gathering of other fellows, Faculty, Committee members and the larger BLS community, engage in a service project that contributes to the work of the Center for Health, Science & Public Policy, and attend various meetings and events associated with the fellowship program.
Application
Applications are due in the spring semester prior to the award year. To request an application, contact:
Karen Porter
Executive Director of the Center for Health, Science & Public Policy
karen.porter@brooklaw.edu
Fellowship Project Abstracts
Read current and past fellowship project abstracts.
Health Law Fellows
2019-2020 Fellows
---
Kim Aquino '21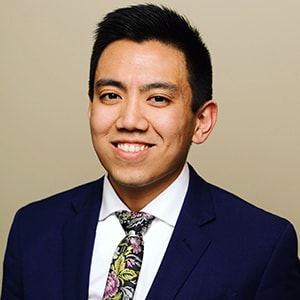 Kim Aquino graduated from the University of Texas at San Antonio with a Bachelor of Science in Biology and later earned his Master of Health Science in Reproductive and Cancer Biology from the Johns Hopkins University School of Public Health. Kim's interest in health law and policy stems from his involvement in the Baltimore community. While engaging with some of the poorest communities in Baltimore, Kim became deeply bothered to learn that serious health disparities in poor communities—especially black and brown communities—are deeply rooted in inequitable laws. This realization inspired him to pursue a career in which he would be able to make a broader and deeper impact. Prior to law school, Kim worked as a Healthcare Consulting Associate at Sage Growth Partners in Baltimore and later as a Senior Health Analyst at Hall and Partners in New York. Across these firms, Kim had the opportunity to consult for a range of healthcare/life sciences clients representing areas such as health tech, health clinics, pharma, and biotech. Kim hopes to further immerse himself in various health law practices with the long-term goal of using his expertise to effectuate change through law and policy reform. Currently, Kim is the President of the Asian Pacific American Law Students Association and the Treasurer of the Health Law and Policy Association.
Cory Bernstein '20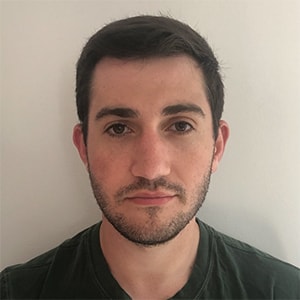 Throughout his time at Brooklyn Law School, Cory Bernstein has taken opportunities to learn and address intersectional legal issues low-income individuals with mental illness and disabilities face. As a Summer 2018 Edward V. Sparer Fellow, Cory interned with Mental Hygiene Legal Services, 2nd Appellate Division, representing individuals civilly committed at three Brooklyn psychiatric hospitals regarding their medical treatment and release. During the 2018-19 Academic year, Cory participated in Brooklyn Law School's Disability & Civil Rights Clinic where he represented and helped develop the record for the asylum hearing of an individual with significant developmental disabilities limiting his speech, and externed with Veteran Advocacy Project, helping low-income veterans with various mental illnesses and physical disabilities upgrade their VA discharge status to receive adequate health care services. This summer, Cory is an Equal Justice America Fellow with Disability Rights New Jersey, the state's congressionally authorized protection and advocacy organization for individuals with disabilities and mental illness. As a Health Law & Policy Fellow, Cory hopes to provide policy proposals addressing systemic gaps across civil and criminal legal systems affecting those with mental illness and disabilities.
Monica Beshay '20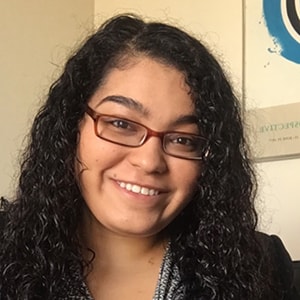 Monica Beshay is in the 2-year accelerated J.D. program. She has always had a strong passion for both law and science. As a child, Monica would often switch roles between playing a doctor or playing a judge. Consequently, you would often find her with both a gavel and a stethoscope. Her interest in health and legal studies grew as she got older. During her undergraduate years at Rutgers, The State University of New Jersey, Monica focused on studying the effect health and healthcare have on our country's policies. Monica also worked at the United States Senate during the passage of the Affordable Care Act. During her time there she learned about the intersection of healthcare and the nation's law. Monica is very excited to continue to further her knowledge in this subject area.
Thomas Kelly '20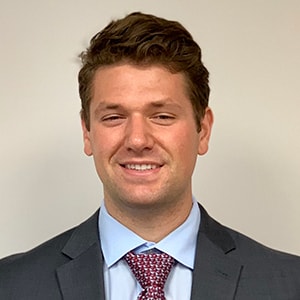 Upon entering law school, Thomas Kelly had a strong desire to pursue health law, and his desire has only grown during his time at Brooklyn Law School. He has taken advantage of many of the academic and extracurricular health law offerings at BLS, including the Health Law Externship, and the Health Law and Policy Association. These experiences have greatly impacted his legal work experiences, all of which have involved health law. These experiences prompted him to write his journal note about some of the most concerning health law issues today. He is excited to have his note published this academic year, and to have it coincide with his fellowship project.
Celeste Russell '21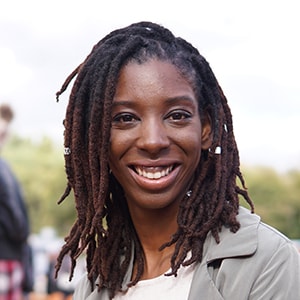 Celeste Russell's passion for public health began during her undergraduate career at Baylor University. While earning her bachelor's degree in Community Health, Celeste volunteered at a local homeless organization and became frustrated at the lack of a systematic approach to assisting vulnerable populations. Celeste continued her studies and earned her Master of Public Health at Columbia University and further understood the importance of a systematic approach to solving some of the most important public health issues of today. Celeste, however, also noticed that many issues in public health funding and programming are a direct result of policy and the strength of lobbies. She saw that important issues were being pushed to the curb in order to promote the issue of the moment. This political nitpicking inspired Celeste to pursue law school in order to better understand the political and legal processes that impact vulnerable populations and allow her to be a more effective advocate.
2018-2019 Fellows
---
Hayley Bava '19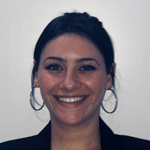 Hayley Bava graduated from Seton Hall University with a Bachelor of Science in Sport Management. Hayley's interests in Environmental Health lead her to accept an internship with the Environmental Protection Agency (EPA) where she worked for the Air Branch in Region 2. Hayley hopes to highlight how the Affordable Care Act influenced healthy literacy among obstetrics patients and how this correlates with maternal mortality. At Brooklyn Law, Hayley is a member of the Journal of Law and Policy, and participates in the Brooklyn Law Incubator & Policy (BLIP) Clinic.
Bailee Brown '19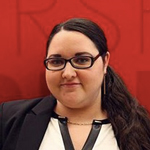 Bailee Brown is a third-year student and entered Brooklyn Law knowing that she wanted to pursue gender rights and advocate for underserved populations. Always dedicated to public service, she has volunteered as a crisis line counselor, provided educational workshops for The Trevor Project, and served as a City Year Corps Member. During law school, she has interned at the Gender Equality Law Center, the National Institute for Reproductive Health, Sanctuary for Families, and BLS' LGBT Advocacy Clinic. Through these experiences, she began to notice how healthcare frequently factored into her clients' lives. However, her current appreciation for the intersection of gender and health did not begin until writing her journal note on maternal mortality rates and joining the Health Law & Policy Clinic. Now fully understanding how poor access to competent, comprehensive, and safe healthcare for women of all identities contributes to the systemic inequalities they face today, she is committed to expanding her advocacy into a new field and honored to receive the Health Law & Policy Fellowship to begin her work.
Max Ezoory '19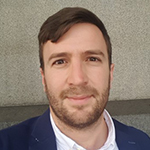 Max Ezoory: I am originally from Atlanta, Georgia. I moved to NYC to join the vibrant, diverse and fast-paced environment, which the city offers. Currently, I am a third-year student at Brooklyn Law School. Prior to law school, I worked as a facility manager for special needs children and also obtained a bachelor's degree, double majoring in Biology and Psychology. My focus in undergraduate studies was in various foundational and advanced Biology courses. I am fascinated and very connected to the sciences and have done my own research on immumotherapies and biotechnological innovations, especially in their quest to fight cancer. I plan on using my background to excel as a lawyer and hope to take the patent bar in the near future. I am currently working at Redmond Law PLLC handling litigation matters stemming from construction-related disputes. I am excited about being a part of Health Law and Policy Fellowship and hope to collaborate and learn much in the process.
Matthew Gagliotti '19
Matthew Gagliotti is a 2018-2019 Health Law Fellow.
Juanita Gibson '19
Juanita Gibson is a 2018-2019 Health Law Fellow.
Reuben Gottlieb '20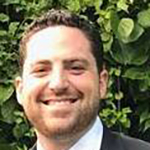 Reuben Gottlieb graduated from the School of Business at the University at Albany with both a Bachelor of Science degree in Accounting and a Master degree in Forensic Accounting. Prior to law school, he worked as a forensic accountant and business valuation analyst at Deloitte LLP and MSGCPA PC, respectively. He is a Certified Public Accountant, licensed in the State of New York. Reuben is currently a Summer Associate at the New York City law firm of Wollmuth Maher & Deutsch LLP where he involved in a number of litigation matters concerning regulatory, white collar criminal law and securities law. He first became interested in health law as a Rudin Research Fellow, at the City College of New York, where he researched the study of anti-dsDNA antibodies as an immune response to EBNA-1. Currently, he is interested in the role of the law regarding emerging biotechnology, specifically how biotechnological advances centered around genetic engineering are being regulated by the federal government. Reuben is involved in several activities at BLS, including Treasurer of the Student Bar Association; Founding Member/Secretary of the Brooklyn Law School Legal Hackers; and Business and Finance Co-Chair of the Brooklyn Business Law Association.
Madeline Huang '20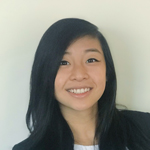 Madeline Huang '20 graduated from New York University, majoring in History and minoring in Politics and Child and Adolescent Mental Health Studies. Her interest in health law stems from her position as a research assistant at New York University's College Dentistry, where she worked with health professionals to create novel biotechnology. After beginning law school, she has had the opportunity to work at multiple health care related organizations, reaffirming her interest in pursuing a career in health law. As a fellow she is interested in policies that affect the standard of care for patients, and juxtaposing other countries' successful health care systems in order to suggest new policy recommendations.
Tino Illiparambil '20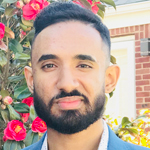 Tino Illiparambil: My commitment to shaping modern healthcare developed when my grandfather passed away from a terrible battle with Alzheimer's disease. I participated in a three-year study, under the mentorship of the Department of Neuropsychology at the College of Staten Island. After researching the combative effects of vascular endothelial growth factor production through exercise against Alzheimer's disease, I was able to confirm I wanted to use my analytical skills for more than just a clinical education in medicine. I pursued an education in healthcare administration from Stony Brook University, as well as an MBA in finance from Hofstra University - in order to tackle the economic challenges faced in our healthcare system. While completing my MBA, I was also working full time at a law firm that represented large healthcare systems. These experiences inspired me to pursue a career in health law.
Veronica Mishkind '19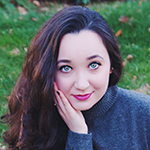 Veronica Mishkind graduated from New York University with a Bachelors of Science Degree in Nursing and holds her license as a Registered Nurse. During her time at Brooklyn Law, Veronica served as a research assistant for Professor Anita Bernstein, a student member of the New York City Bar Association Healthlaw Committee, as well as has been awarded the Mindy Hymowitz Cella Memorial Scholarship for each of her three years of law school. Veronica has been a Law Clerk since May 2017 at a medical malpractice defense law firm where she will continue as a first-year associate. Veronica's interest and passion lies in the intersection between medicine and law.
Rashmini Sookraj '20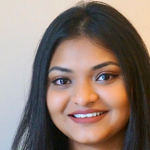 Rashmini Sookraj: My interest in health law began at a young age. Growing up in Guyana, and through my father's membership with the Rotary Club, I became involved in humanitarian projects designed to assist impoverished communities. I volunteered in outreach trips ranging from installing water filtration systems in primary schools to delivering medication and sanitary supplies to remote villages in Guyana. While volunteering, I learned firsthand about the problems communities face as a direct result of failed health policies. These experiences sparked a desire to equip myself with the necessary tools to better understand how international health industry regulations can provide better access to health care, particularly ensuring that impoverished individuals have access to basic health care with as little red tape as possible. Through my fellowship, I hope to become acclimated with health regulations at multi-levels and further solidify my understanding of the distinctive factors that impact the industry. In turn, I hope to use my gained insight and knowledge to facilitate the process for underprivileged individuals here and abroad.