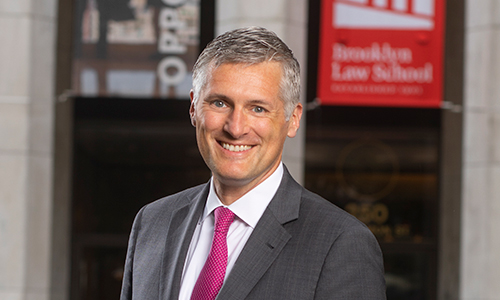 In many ways, COVID-19 has changed the way we live for both the immediate future and long-term. Dean Michael T. Cahill sits down with members of the Brooklyn Law School faculty to discuss the legal ramifications of our response to COVID-19 and what a post-pandemic world may look like.
Episode 3: From AIDS to COVID-19 - Managing Public Health Crises
May 28, 2020
Professor
Karen Porter
looks at current government responses to the COVID-19 pandemic compared to past public health crises.
Episode 2: The Ripple Effect in Real Estate
May 20, 2020
Professor
David Reiss
examines the current legal challenges faced by commercial and residential tenants, landlords, and many other real estate-related entities.
Episode 1: The Lending Clause that Could Decimate Small Businesses Post-COVID-19
May 08, 2020
Professor
Robin Effron
to discuss how "confession of judgment clauses" in loan agreements could decimate small businesses already facing economic challenges post-COVID-19.
Stay tuned for upcoming episodes exploring the impact of the pandemic on real estate, law student and lawyer mental wellness, the criminal justice system, sports, international trade, the U.S. financial system, employment law and workers' rights, and more.