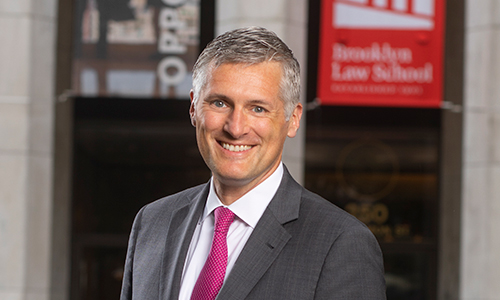 In the past months, we have found ourselves living through world-changing events that will affect the way we live for both the immediate future and the long term, including the COVID-19 pandemic and the mass protests in the aftermath of the murder of George Floyd.

Dean Michael T. Cahill sits down with members of the Brooklyn Law School faculty to discuss the legal ramifications of our responses to the current moment, and envision what the world may look like in 2021 and beyond.
Stay tuned for upcoming episodes exploring the impact of the pandemic on real estate, law student and lawyer mental wellness, the criminal justice system, sports, international trade, the U.S. financial system, employment law and workers' rights, and more.