Create your Brooklyn dream home
Unfurnished apartments with original Brooklyn architecture for an authentic vibe.
These apartments come unfurnished, so you can make them entirely your own. Two adjacent four-story buildings at the corner of 148-150 Clinton St. in Brooklyn Heights offer spacious one and two bedroom apartments. 20 Aitken Place offers 3 bedroom/2 bathroom apartments.
Pricing and Floor Plans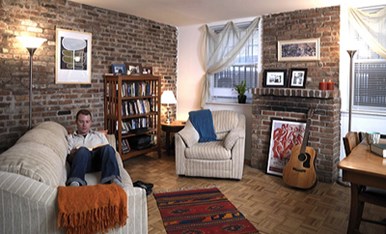 | | | |
| --- | --- | --- |
| Apartment Type | Cost | Floor Plan |
| 1 Bedroom (148 Clinton Street) | $19,533 | |
| 2 Bedroom-Small Bedroom (148 Clinton Street) | $14,995 | |
| 2 Bedroom (148 Clinton Street) | $15,783 | |
| 1 Bedroom (150 Clinton Street) | $19,533 | |
| | | |
| 3 Bedroom/2 Bath-Private Bathroom (20 Aitken Place) | $17,490 | |
| 3 Bedroom/2 Bath (20 Aitken Place) | $16,006 | |
| 3 Bedroom/2 Bath-Small Bedroom (20 Aitken Place) | $15,794 | |
Housing Questions? Contact us:
Office of Student Affairs
Fortune Attardo
Student Housing Coordinator
fortune.attardo@brooklaw.edu
(718) 780-0333