Supporting the next generation of trade secrets lawyers
Building on BLS's strong intellectual property curriculum, which blends traditional copyright, patent, and trademark law with a thorough understanding of information science, Internet privacy, and media and telecommunications law, the TSI is a unique opportunity for law students to engage with trade secrets subject matter in real time, while also encouraging the dissemination of information for the good of the public at large.
Each year, three students are selected as TSI Fellows and are tasked with maintaining the TSI database and organizing the annual TSI symposium, which hosts panels of top-notch trade secrets scholars and practitioners. A cornerstone of the TSI is the Trade Secrets course, taught by Adjunct Professor of Law Steven Kayman, a partner at Proskauer Rose and founder and co-head of its Non-Compete and Trade Secrets group.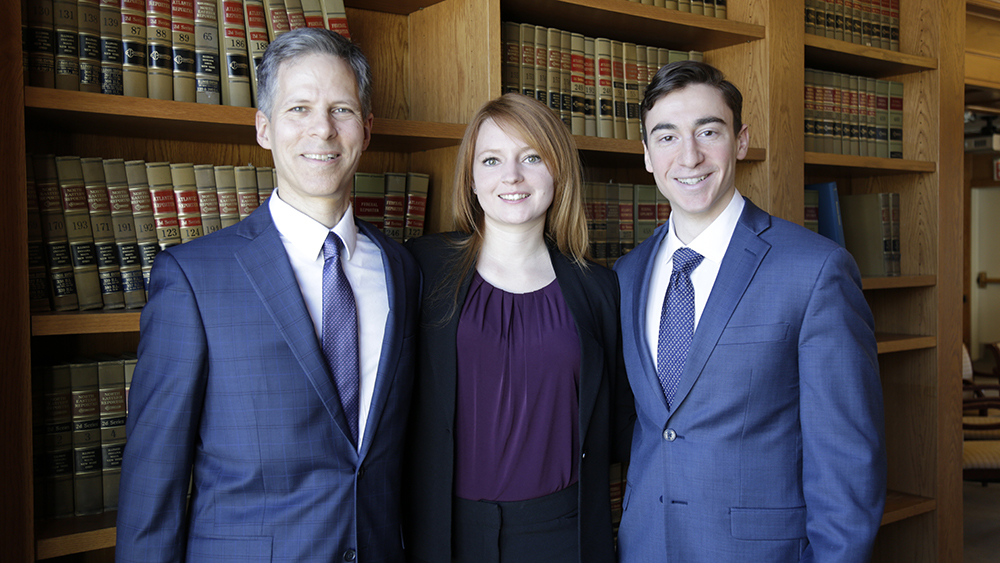 Requirements
Fellows are required to enroll in a specially designated Trade Secrets class in the spring. In addition, fellows begin working closely with faculty members and practitioners in the summer prior to the award year, and continue in the fall to compile materials such as case law, legislation, and regulatory initiatives to include on the TSI's website and database.
Applicants should have a strong academic record and excellent writing skills, and must be comfortable with technology. Once selected, fellows are expected to make a significant contribution to the growth and maintenance of the TSI website and database and work closely with faculty members involved with the TSI.
In their application materials, students should state their reasons for pursuing the fellowship and why they are good candidates. Applications are accepted in the spring prior to the fellowship award year.
Use the TSI contact form to request an application.