PipS Fellowship
PipS is a two-year fellowship program sponsored by Brooklyn Law School, in cooperation with governmental agencies and nonprofit organizations, which encompasses the third year of law school and first post-graduate year. The mission of PipS is to improve the practical skills of new lawyers, while expanding the ability of nonprofit organizations and government agencies to provide legal services. Brooklyn Law School is the first law school on the East Coast to offer this Fellowship.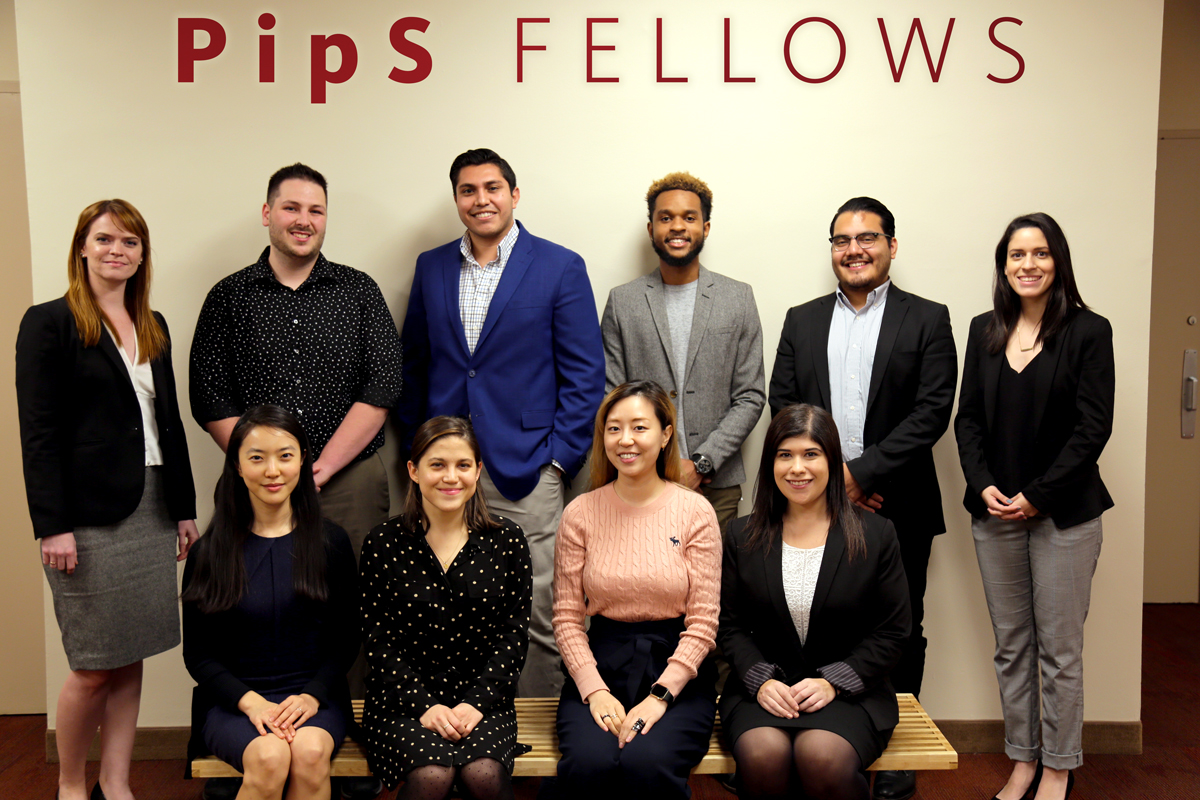 About PipS
During their 3L year, PipS Fellows work full-time in entry-level positions receiving appropriate training and supervision at one of our partner legal offices, as well as attend a classroom component in the evening at BLS. Students also can enroll in one or two other classes in either or both semesters.
After nine months of work with one of our partners, and after graduation, Fellows take a break to study for the bar exam before returning to their Fellowship placement for a full year. Fellows – by that point with one year of experience – return to the office with the skills and knowledge that employers need.
During the 3L year, Fellows pay tuition to BLS (retaining any law school scholarship assistance). During the post-graduate year, the employer contributes an amount to cover the Fellowship and certain employee benefits.
Learn more about the PipS program structure.
Selection Process
PipS Fellows apply for the Fellowship during their 2L year. Both Brooklyn Law School and the employer will screen candidates through a rigorous selection process. If selected, Fellows commit to work for the employer for two years and will take appropriate courses during the balance of their 2L year. PipS Fellows will be selected based on numerous factors:
Record of academic success
Strong research and writing ability
Ability to meet specific requirements of the particular partner
Ability to meet BLS graduation requirements
Ability to meet NY Court of Appeals and ABA requirements
Maturity and readiness for work
Willingness to commit to partner/employer for TWO years, or accept special conditions
Willingness to work at fellowship salary level for one year
Willingness to forego other employment searches
Partners
BLS partners with nonprofit organizations and government agencies, each of which will accept between one and four Fellows. There are about 9-12 Fellows each year. The Fellowship experience will vary depending on the focus of each partner organization. To learn more our partners, visit BLS Connect: